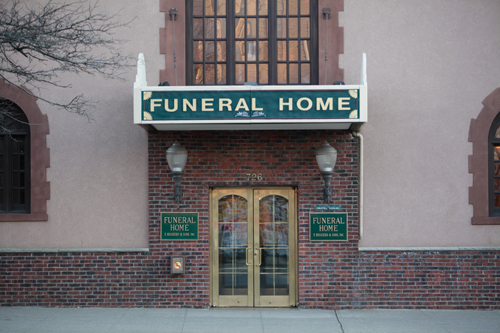 At Joseph A. Lucchese Funeral Home, we pride ourselves on providing the best quality service to families in our community when they need it most. At our funeral parlor in the Bronx, we offer personalized funeral and cremation services that allow your family to honor your loved one in the way that best suits your unique needs. Our compassionate funeral directors and caring and professional team will walk you through this process every step of the way with kindness and concern. Please feel free to contact us at any time with questions or to make arrangements.
Compassionate Funeral Care
When the time comes to commemorate your loved one's life, turn to Joseph A. Lucchese Funeral Home. We will stand by your side to help tell the story of the person who passed and celebrate their spirit so every person who wishes to pay their respects can do so in a way that feels right for them. To support you best during this time, our Bronx funeral home offers:
Burial services: When you lose someone, you need to be surrounded by people who will care for you. Our funeral home in Bronx, New York, offers various burial services to help you through this time.
Cremation services: Whether you want to bury your loved one or scatter their ashes, we can help you choose a cremation service that fits your needs and wishes.
Veteran benefits: Honor the memory of your veteran and ensure they are laid to rest with the dignity they deserve with flags or headstone personalizations.
Custom additions: Every person is unique — and so should their funeral be. Easily incorporate videos, music, flowers and more into the service to personalize the ceremony and ensure it reflects the life of the person you love.
Amanda S. 
Last week we laid my aunt to rest with the help of Lucchese Funeral Home. The preparation and funeral home was beautiful, and my Aunt looked beautiful and dignified. Joe is a true class act, and he has a wonderful, compassionate and kind staff. They go above and beyond for you and make sure your loved one is taken care of. I cannot thank Joe and his staff enough. Wonderful, kind and professional people.
Daisy Arias
Joe and his staff has treated us with the upmost kindness and patience during the loss of our dad. He was very understanding and helpful with the process and absolutely professional. We didn't feel as if we were being pressured to buy or do more than what we as a family felt we needed for our dad. He was also absolutely honest in his answers when we had questions of what we should do for arrangements and didn't sway us at all.
Kimberly Thacher
During an extremely difficult time after losing my Father in law, myself and my husband were immediately put at ease by Joe Lucchese. His knowledge and demeanor helped immensely while dealing with all of the arrangements. Every detail of the wake and funeral was taken care of seamlessly by Joe and his staff, and when all was over, we felt nothing but relief. I would HIGHLY recommend Lucchese Funeral Home to anyone.
We at Joseph A. Lucchese Funeral Home strive to provide the very best service to grieving families in the Bronx. From preplanning to service questions to immediate need arrangements, we are always available to answer any and all questions. Our primary concern is caring for you and your family, not making a sale, so please feel free to contact us at any time to discuss questions or making arrangements. We're happy to help you, either online through our contact form or in person at our Bronx funeral home.