We take pride in providing the highest quality of concern, care, and service for families in the Bronx during their times of need. Hear from our customers below and contact us for more information on the services we offer.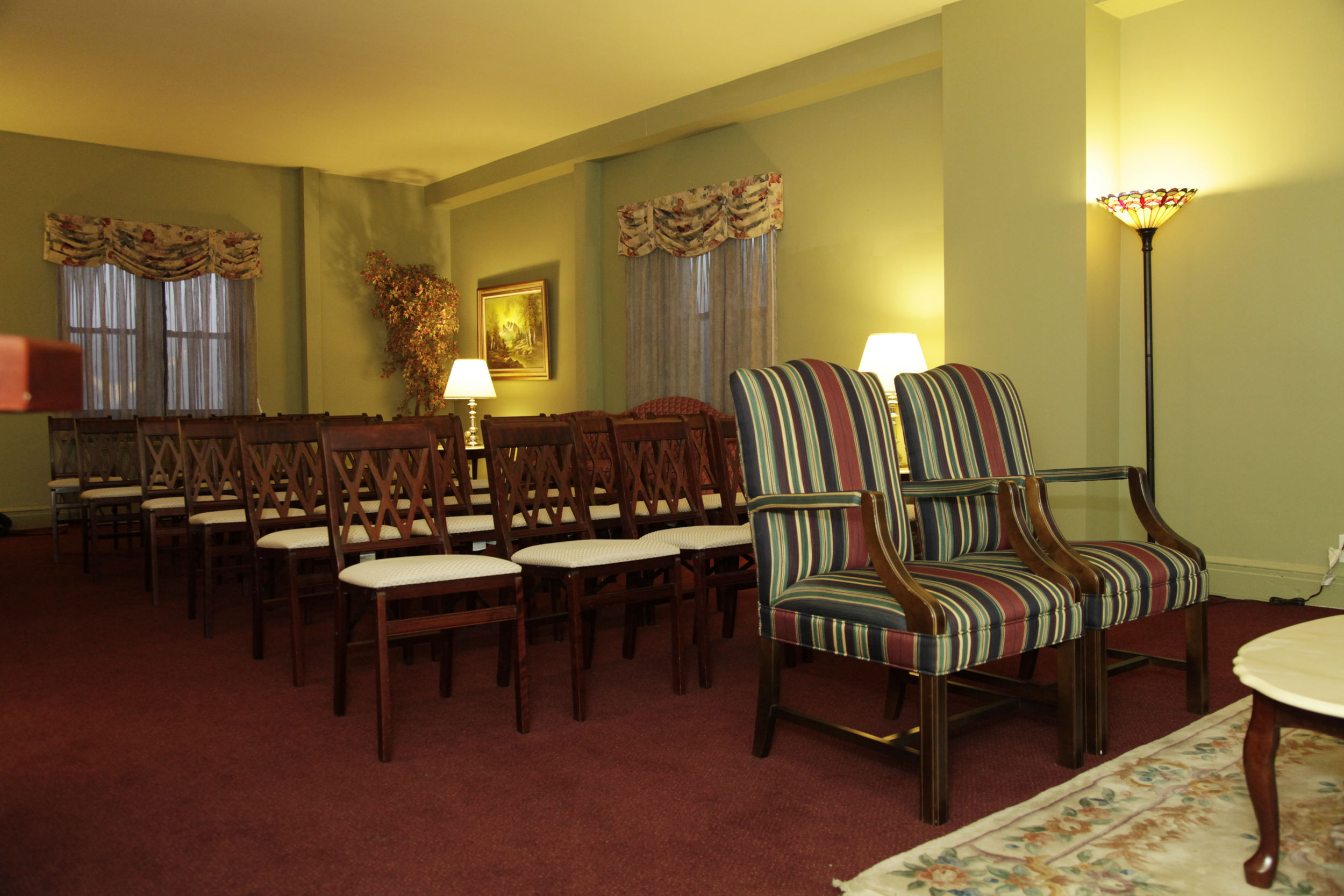 Daniel Maldonado
Hello community, just wanted to provide some positive feedback about this business. I've, unfortunately, partook in several funerals in my lifetime however this one for my father was pristine. Thank you, Maria and the team for assisting my mother and the family through this due time of need.
Diana P.
Last December my brother passed away unexpectedly. From the moment that we called the funeral home. They were very helpful and informative. My brother's service was beautiful. Nikki is compassionate and understanding. My brother was cremated and within days we were called to pick up his ashes. I highly recommend Joseph funeral home
Nancy Fernandez
I feel very satisfied that my husband's last day was spent at this funeral. They were so caring, sympathetic, and attentive to all our needs. Very professional from the start to the very end. I would highly recommend them. Maria was extremely helpful.
Jose Murillo
To Joe & Staff: On behalf of our entire family, we want to thank you for the compassion, professionalism and genuine kindness you showed us during the funeral and wake for our father. Your attention to detail and making sure all the arrangements outside of the funeral home were taken care of, brought great comfort to our family. Every piece of advice you gave us worked out great and we can't thank you enough for the military honors you arranged for our father's funeral.
Your funeral home gave us the opportunity to give my father a dignified, respectful and elegant wake. Everyone commented on how "first class" the funeral parlor looked. The staff accommodated every request we made and treated us with the utmost respect and dignity.
This is the third time we use your services and we will always be forever grateful for the love and support you have shown our family. God bless to you and your entire staff.
Margaret Amador
You and your staff were nothing less than amazing. You made this whole process as seem less as possible. My uncle passed away in NY and I had to have him prepared to be sent to me in Miami for services. You virtually held my hand throughout this painful ordeal.
I pray others take the time to place their faith in you, I know you won't disappoint.
Wishing you nothing but the best success. You clearly love what you do.
Mateah Kittle
Friendly, compassionate, and caring staff. You will be in the best hands with Joe and his team!
Liz Algarin
We viewed my mother here Feb 2019 and we chose this funeral home because of the good reviews. The reviews were SO RIGHT and then some. Joe and his staff were ALL amazing, efficient, organized and compassionate during our sorrow. They made the process seamless and were very tender.
Joe made sure to hear out our wishes in detail and executed them with precision! I live in the area but I didn't realize how amazing this place was until I had to go through the process of viewing a loved one. We are forever grateful to the Lucchese Funeral Home.
Rachel Mercedes
As anyone can imagine, dealing with someone's death whom is close to you is one of the most difficult situations to deal with. The day my father passed I came across Joseph Lucchese Funeral home and it has been a decision that I am happy I made. From the first phone call, to the day we lay to rest my father. Scarlett is the assistant, and she was so very helpful, gentle and true. They did not take advantage of such a delicate situation, instead they went above and beyond to make us feel comfortable and were more than accommodating. They are patient and super understanding. To the Lucchese team, thank you so much for such amazing service.
Amanda S.
Last week we laid my aunt to rest with the help of Lucchese Funeral Home. The preparation and funeral home was beautiful, and my Aunt looked beautiful and dignified. Joe is a true class act, and he has a wonderful, compassionate and kind staff. They go above and beyond for you and make sure your loved one is taken care of. I cannot thank Joe and his staff enough. Wonderful, kind and professional people.
Nancy Rivera-Gomez
My experience was I felt peace from the moment I walked into Joseph Lucchese Funeral Home. It was my first time having to find a funeral home and they saw we were nervous and scared but treated us with such kindness and caring. They gave us a tour and sat with us to discuss what we would like. They were so professional and kind and thoughtful. I never did this before but they made it easy for me. I went to many funeral homes just to compare and see what were our options but I did not receive the comfort care, kindness and thoughtfulness I received at Joseph Lucchese Funeral Home. I highly recommend them.
Lauren
I can not say enough wonderful things about Lucchese funeral home. They were such a help and a real pleasure to deal with during such a difficult time. From the moment we contacted them about arrangements they made sure all of our needs were taken care of and really went above and beyond to make sure we were satisfied. Joe and his staff are really unbelievable people. To top it off the funeral home is absolutely beautiful and extremely clean! We used the Oak Room on the top floor which has amazing cathedral ceilings. Would highly recommend Lucchese Funeral Home to everyone, you will not be disappointed!!
Daisy Arias
Joe and his staff has treated us with the upmost kindness and patience during the loss of our dad. He was very understanding and helpful with the process and absolutely professional. We didn't feel as if we were being pressured to buy or do more than what we as a family felt we needed for our dad. He was also absolutely honest in his answers when we had questions of what we should do for arrangements and didn't sway us at all.
Maria Amaro Alvarez
I would highly recommend Joseph Lucchese Funeral home. They did all the arrangements for my Sister 12/2014 and my Mother 11/2015. They helped us make all the right decisions during the hardest times of our lives. Joe and His Staff are AMAZING, I cant thank them enough. They really care about the people and the community. They treated us like Family instead of just another customer. They cared about every single detail we asked for. Joe always kept in touch by phone or email. They are just Amazing. I have no complaints but Praise at what they do with such professionalism. It's been an honor to work with Joe, Liza and his staff. If you want to be treated with respect and like Family Joseph Lucchese is where to go. Thank you once again for everything you do.
Anonymous
We recently had my father-in-law's funeral here. Everything from preparations to the viewing to cremation was handled professionally and with care. The day of the viewing we had some people that were a bit much and Jennifer, our funeral director that night helped us take care of it with ease and no drama. I highly suggest this funeral home to handle the preparations for your loved one.
Nikki Tambini
I would highly recommend this funeral home. Joseph Lucchese is a caring professional, and he takes the time to make his clients feel comfortable and supported during their time of need. I have worked with many funeral directors in my line of work, and I can say without reservation that Joseph is genuine, trustworthy, and a person of integrity. Although running a funeral home is a business, Joseph treats his customers as if he would his own family. He takes pride in his work, gives back to his community, and is a pleasure to work with.
Sonia Veloz
I highly recommend Joseph Lucchese funeral home. Joe and his staff were compassionate, professional and honest. They took care of every detail, from the wake to the burial, and went above and beyond to make our experience stress free. I knew from the moment I spoke to Joe, when I called to make an inquiry, that I would rely on them during our time of grief, especially after having called other funeral homes. We appreciate everything they did for us and will not go anywhere else in the future.
Kimberly Thacher
During an extremely difficult time after losing my Father in law, myself and my husband were immediately put at ease by Joe Lucchese. His knowledge and demeanor helped immensely while dealing with all of the arrangements. Every detail of the wake and funeral was taken care of seamlessly by Joe and his staff, and when all was over, we felt nothing but relief. I would HIGHLY recommend Lucchese Funeral Home to anyone.
Luz Delia Martinez
This place is very clean and so beautiful inside.
Bridgette C
I cannot express enough to anyone who needs the comfort and understanding when you are grieving. This was my first experience having to plan a funeral and they all made it very affordable and were very understanding. And the place is beautiful.
Colleen Brennan
Excellent customer service! People there are great, caring, and very empathetic. They make you feel comfortable while dealing with your loss.
Linda Carpenter
I would Highly recommend Joseph Lucchese Funeral Home for their Caring, Compassion & professionalism. Joe Lucchese & his staff will go above & beyond for his client to make their hard time of loss less overwhelming as much as possible. Joseph Lucchese treated my family as if we were his own. 
Christine Gioielli
Lucchese Funeral Home took care of the arrangements when my mom passed away in mid-October, and I cannot say enough about Joe and his staff. Their warmth and professionalism made a difficult time easier, and they ensured that everything from the wake to the cemetery went smoothly and efficiently. The thing that really struck me about Joe is that he was not a pushy salesman, and he genuinely tried to give us the best deal he could. My mom had been in a nursing home with Alzheimer's for 11 years, and they made her look as beautiful as the way she looked before the illness took its toll on her appearance. Our whole family was extremely pleased with our experience with Joseph A. Lucchese Funeral Home...... thank you, Joe and staff!