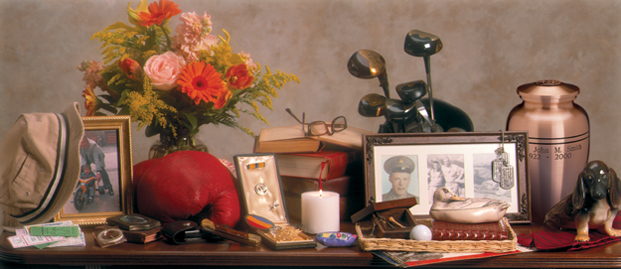 We help you make it special and meaningful
No two friends, family members, spouses or colleagues are exactly the same. If you are dealing with a sudden loss, Joseph A. Lucchese Funeral Home invites those in the Bronx area to get creative with special services honoring the deceased. Our personalized funeral services help you celebrate the life of a loved one in a unique way by allowing guests to share stories, view photographs and remember their loved ones as they deem best.
Personalized Funeral Services in the Bronx, NY
A funeral service is more than a way to honor someone close to you. These intimate gatherings often serve as a way for family and friends to get the closure they need throughout the grieving process. We know how tough it can be to deal with an unexpected passing, so our planners are here to help you decide how to personalize the funeral and provide everything necessary for a peaceful day.
Types of Memorial Services
Lucchese Funeral Home gives you the flexibility to plan a funeral according to your family's traditions. We serve those in the Bronx from all religious backgrounds and will help you draw up ideas for a personalized funeral service. Depending on preference, you can opt for a traditional burial, green burial or cremation to accompany your ideal vision for a memorial ceremony.
Everyone has a different idea of what it means to have a "funeral." However, Lucchese Funeral Home lets you select visuals, music, religious readings and more to represent the life of someone you care about. There are an unlimited number of ways to personalize a funeral, but how you go about it might include the following:
Memorial Photo Boards
Lucchese Funeral Home acts as a venue for events leading up to graveside services and cremations. We'll create a space for family photographs, home video presentations and message boards as guests walk inside for a viewing or church service.
Memorial Tables
Funeral gatherings are a great time to showcase the interests, hobbies and passions of those no longer with us. Our funeral planners will help you set up tables that could feature original paintings, sports memorabilia or personal collections that belonged to the deceased.
Floral Arrangements
If your loved one had a favorite flower, we'll work to create a theme with that color scheme in mind. We can place floral arrangements near the casket and throughout our venue.
Alternative Funeral Ideas
There are so many ways to celebrate a life, and our staff is dedicated to assisting with anything you have in mind. Consider options like:
custom prints of poems and scriptures,
handouts with brief biographies and quotes,
personalized memorial videos,
photo boards created by loved ones.
Guests will make new memories throughout the memorial and funeral procedure.
Benefits of a Personalized Funeral Service
A funeral and memorial service can help people heal after experiencing a loss. These gatherings enable individuals to say goodbye to someone special to them, and personalization is an excellent way to present specific moments in time throughout someone's life. Tangible items and artifacts create conversation, laughter and even tears as those attending remember what made the individual unique.