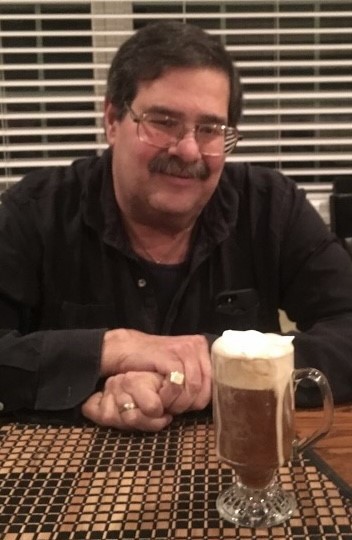 Angelo Pinto, a lifelong resident of the Bronx, died on December 10, 2022. He was 69.
Mr. Pinto was born on June 15, 1953 in the Bronx to the late Peter and Frances (Esposito) Pinto. Before retirement he was a letter carrier for the U.S. Postal Service for 32 years and was a Union Delegate/Shop Steward and Arbitrator for the Postal Union. He was a committed member of the Sons of American Legion, Bronx Veteran's American Legion Post 253 Theodore Korony. He was the Curator of the Bronx Veteran's Museum and provided tours/tutorials for the local children in School PS 108. Angelo was an avid collector of antiques and historian of American history. Family and friends often referred to him as the "book of knowledge".
He is survived by his wife Donna; stepson Lenny and his wife Lizette; stepson Joey and his wife Frances; daughter Katie and her husband Pete; grandchildren Laura, Josh, Toni Lee, Joenessa, Joseph, Santino, Gianna, Amelia; and great-grandchildren Aubree, Jace, and Mylah. He is also survived by his siblings, Dorothea and her husband Carmine, Patricia and her husband Thomas, Peter, and Joseph and his wife Toni.
Visiting will be Wednesday from 3-8pm at John Dormi & Sons Funeral Home, 1121 Morris Park Avenue, Bronx. Mass of Christian Burial will be Thursday at 10am at St. Frances de Chantel Church, 190 Hollywood Avenue, Bronx. Interment will follow at Gate of Heaven Cemetery, 10 West Stevens Avenue, Hawthorne.
Share: