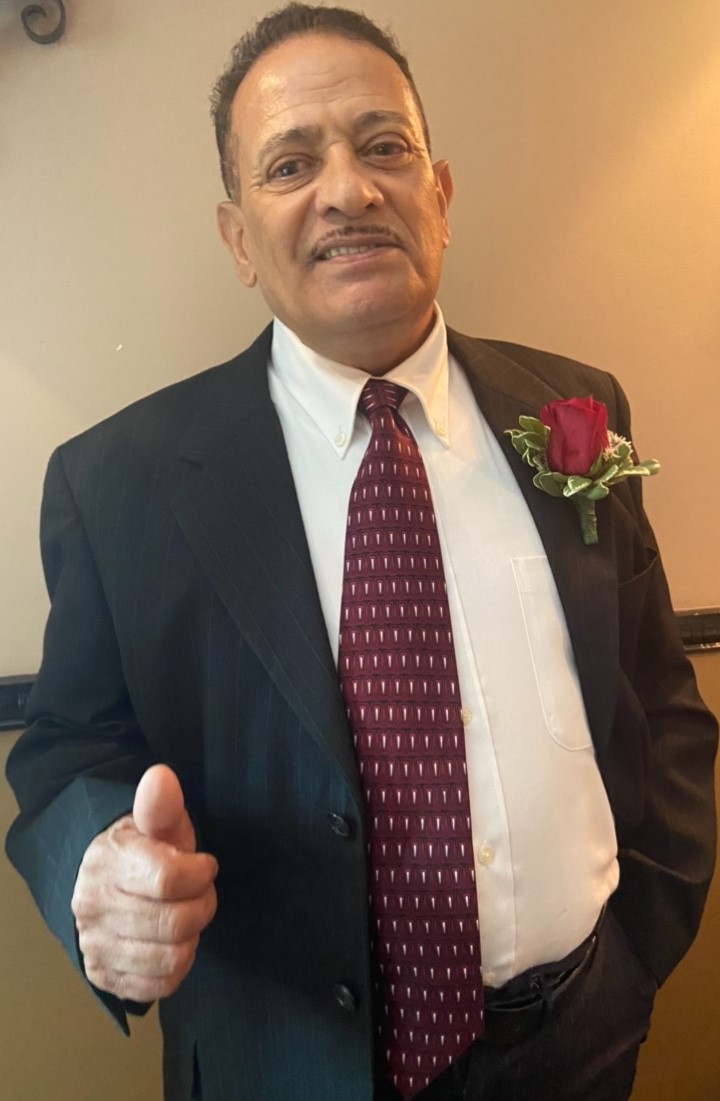 Jose Antonio Cabrera (Tony), 74, beloved son, father, husband, grandfather and great-grandfather went home to be with the Lord on February 20, 2022. He was born in Puerto Plata, Dominican Republic to the late Luis Francisco Cabrera and surviving Blasina Rodriguez.
Tony is survived by his wife of 28 years, Hilaria; sons, Anthony and Hari; his daughters, Bertha, Farrah, Jennifer, and Hillary; sisters, Lily, Luisa, and Bruni; brother, Heraldo; grandchildren, Marco, Max, Angel, Anthony, Natalie, Hari Jr, and Jose (Chepito); and great-granddaughter, Amy.
Tony grew up in Dominican Republic. He had a love and passion for many things such as reading, writing, drawing, politics, history. He always carried a pen with him. He was kind, loving, warm, and accepted everyone and anyone. He treated everyone with equal amounts of love and compassion. Tony was also a jokester; he told all kind of jokes, funny and corny. We loved him for that.
He was a Master Mechanic, his love for cars was like no other. He was a MacGyver, a master of his trade. Tony always figured anything out. He walked around with a vice grip in his pocket ready to fix anything. He was always ready, willing, and able to help anyone.
His greatest joys were his family whom he loved with his whole heart, and he loved spending time with his family. He loved animals of all kinds especially dogs, and his Savior Jesus Christ.
Visiting will be held on Friday, February 25th from 4:00 to 8:00pm at Joseph A. Lucchese Funeral Home, 726 Morris Park Ave, Bronx, NY 10462. Family and friends wishing to attend the visiting virtually may do so by clicking the following link at any time during the visiting hours Cabrera Visitation
Tony's favorite Bible verse Psalm 23:
The Lord is my shepherd; I shall not want.
2 He maketh me to lie down in green pastures: he leadeth me beside the still waters.
3 He restoreth my soul: he leadeth me in the paths of righteousness for his name's sake.
4 Yea, though I walk through the valley of the shadow of death, I will fear no evil: for thou art with me; thy rod and thy staff they comfort me.
5 Thou preparest a table before me in the presence of mine enemies: thou anointest my head with oil; my cup runneth over.
6 Surely goodness and mercy shall follow me all the days of my life: and I will dwell in the house of the Lord forever.
Share: