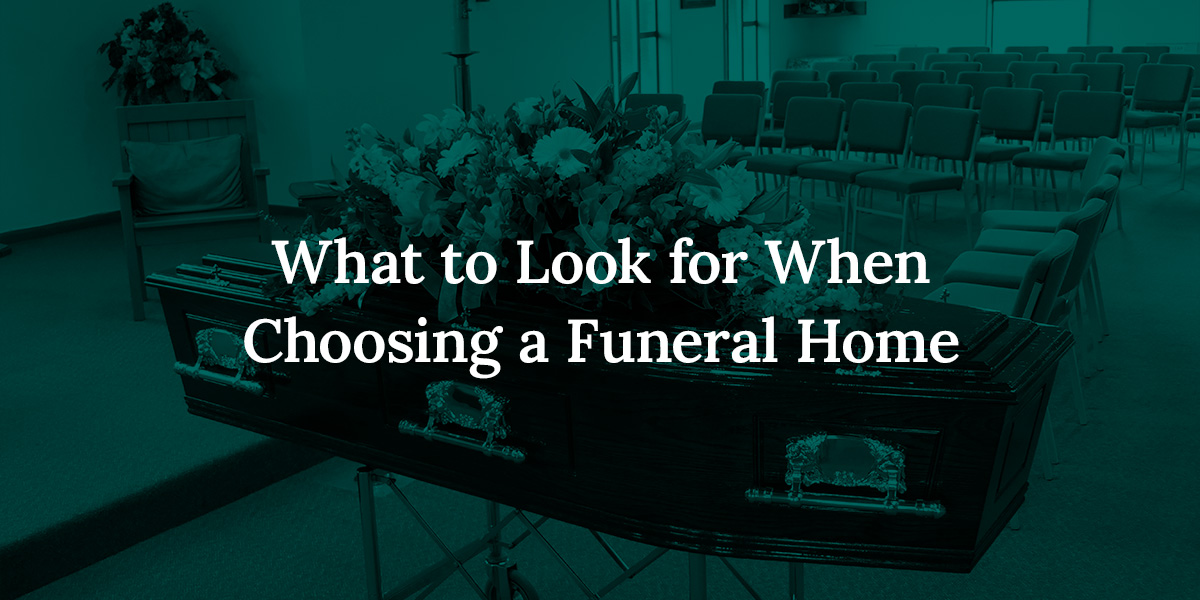 When a loved one passes, countless things require your attention. You need to notify family members, write a loving obituary and select flowers for the service, all while processing your grief. A compassionate funeral director can help lighten your burden. However, choosing a funeral home can be challenging.
To simplify your decision, we've compiled a list of six essential things to consider when planning a funeral.
1. Services
Funeral homes offering a range of services simplify the process of setting up a funeral or memorial service. You will then have more time to focus on what matters most — spending time with grieving family and friends. You may need support around:
A venue to hold the funeral or memorial
Cremation or burial services and assistance with paperwork
Viewing sessions
Obituary writing assistance
Photo boards
Memorial tables to display framed photos and other keepsakes
Floral arrangements for the venue and coffin
Audio-visual equipment to showcase tribute presentations, videos and music requests
Limousine transportation
Printed handouts with quotes, hymns or a short biography
If your loved one was unconventional, look for a funeral home that offers services for popular funeral alternatives. For example, you could host a celebration of life instead of a traditional funeral.
One valuable funeral home tip is to create a list of services you will need before starting your research. You can then narrow down your options more easily.
2. Reputation
A funeral home with a solid reputation gives you peace of mind in the days leading up to the service, ensuring a fitting final tribute for your loved one.
You can assess a funeral home's reputation in several ways, such as personal recommendations from family and friends, website testimonials and online reviews. There's likely to be a lot of information available, so consider these three factors to judge a reputation accurately.
Caring and supportive staff: Reviews that mention empathetic staff are an excellent indicator of a good funeral home. After all, losing a loved one is an incredibly emotional experience, and you need sympathy at this time. You'll interact with the staff numerous times before the service, and their support will help minimize the stressful situation.
Transparent cost breakdown: Understanding funeral costs upfront ensures there are no unwelcome surprises later on. Look for reviews that allude to this. A funeral home that provides a breakdown of the funeral expenses empowers you to arrange a meaningful service within your budget.
Effective communication: From organizing viewings to choosing photos for the handouts, there are a lot of details to run through before a funeral or memorial service. Staying in touch helps streamline these tasks. If your family and friends have been impressed by a funeral home's communication, you can expect the same service when you work with them.
3. Religious or Cultural Needs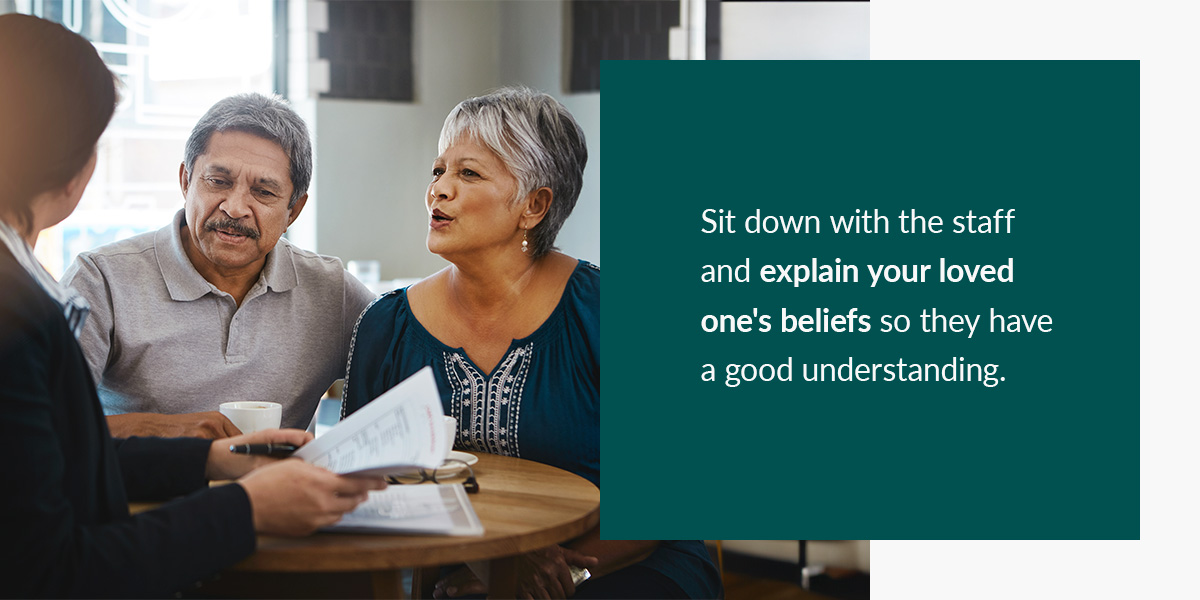 Weaving cultural traditions and religious rituals into a funeral or memorial service is a meaningful way to honor your loved one.
If you're wondering whether a funeral home will meet your needs in this area, start by having a conversation. Sit down with the staff and explain your loved one's beliefs so they have a good understanding. With these insights in mind, the funeral home can suggest ways to accommodate your preferences and honor your loved one's wishes.
Take note of funeral homes that promote inclusivity and diversity. They will likely be more welcoming to people of all religions and cultures, allowing you to invite spiritual leaders to guide prayers, readings or songs that celebrate your traditions.
4. Location
While many funeral homes offer clients the option to connect virtually, it's always best to discuss arrangements in person if possible. Picking a nearby funeral home makes regular meetings more convenient.
You'll also need to consider how accessible the funeral home is for family and friends. Choose a centrally located venue so the person's nearest and dearest can attend the service and pay their respects.
Finally, if you've selected a cremation service for your loved one, the distance between the funeral home's venue and the crematorium is another vital factor. Many families gain closure from a final viewing before the cremation. If this is essential to you, research the distance between these two locations before deciding. Eliminating travel time on the roads allows you to be more present on the day.
5. Staff
Customer-facing staff significantly impact client experience in every business, but this is particularly relevant when considering how to choose a funeral home. Times of grief require compassion, and you must see this quality in staff members. Note how the staff interacts with you from your first encounter. Simple gestures such as offering you a cup of tea or some tissues are a good indicator of their kindness.
The staff's experience level is equally crucial when choosing a funeral home. Between liaising with florists, contacting family members and handling all the legal documents required for a burial or cremation, there is so much to do before a service. Funeral homes with experienced teams are attentive to all these aspects, giving you more peace of mind.
While most planning occurs before the funeral or memorial service, you must wait until the day of to do some things. Funeral homes that appoint staff to help set up the service minimize the stress for families at the event. Keep this in mind when discussing the services your funeral home offers.
6. Grief Resources
The first week after losing a loved one is often the hardest for families. As you're mourning your loss, you also need to decide about the burial or cremation. A reputable funeral home will provide the resources you need to make the necessary choices while dealing with your grief, from how to pick a funeral home for cremation to legal checklists that keep you on track with the paperwork.
Choose Joseph A. Lucchese Funeral Home
There's no one-size-fits-all approach to choosing a funeral home, but we hope these funeral home tips will make your decision easier.
The compassionate staff at Joseph A. Lucchese Funeral Home make it our mission to assist families with funeral and memorial service arrangements. By offering comprehensive support, we aim to help you organize a personalized service to honor your loved one. Feel free to visit us in person, call us at 718-828-1800 or complete our online form for assistance.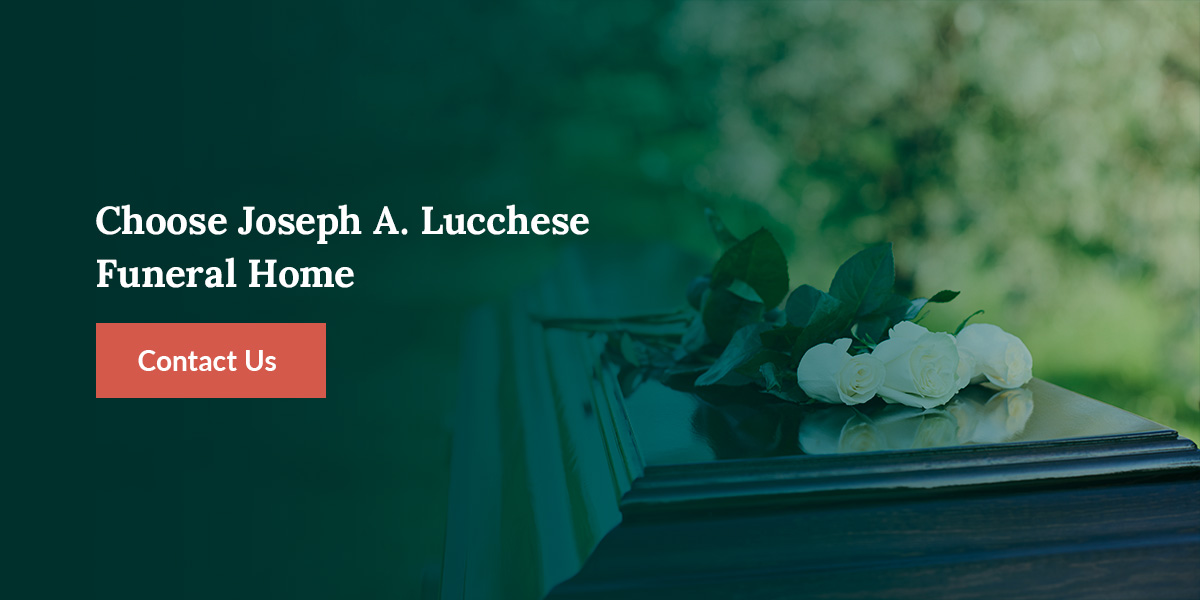 Share: