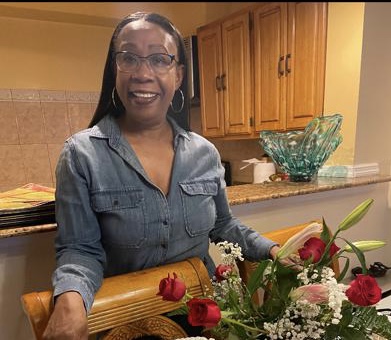 Ada Martinez Buelto, resident of the Bronx, was called home on January 15, 2023.
Ada was born to the late Virginia Garcia Clotter and Victor Lopez on April 23, 1962. She was educated and career-oriented, starting off as a home health aide, obtaining her Associates Degree in Applied Science and Office Technology, and ending her career with the NYC Board of Education. She instilled the same values in her children as they all followed her footsteps and earned college degrees. Ada was known for her infectious smile and impeccable sense of style. Ada was kind, caring, and loving to everyone she encountered, regardless of who they were. She was an amazing cook, often known for her infamous coconut rice and beans, seafood salad, and sweet potato pie. One of her more recent passions was the development of her comfortable home in Honduras, where she hoped to live happily with her husband once retired.
She is survived by her loving husband Miguel; her daughter Shykina; her sons Mikent, Jose, Gregory, and Carlos; and her grandchildren Kionti, Alexa, and Ethan. In addition, she leaves behind her brother Susano "Chanito", David, and Luis as well as nieces, nephews, and many friends who loved her and will miss her dearly.
Visiting will be Friday from 4-8pm, with a service at 6pm, at Joseph A. Lucchese Funeral Home, 726 Morris Park Avenue, Bronx. Interment will be Saturday at 11am at Kensico Cemetery, 273 Lakeview Avenue, Valhalla.
Share: