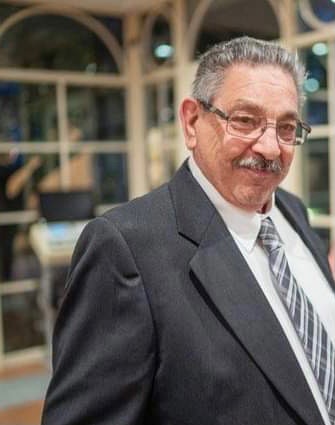 Agazio Riitano, a longtime resident of the Bronx, died on December 27, 2020. He was 76.
Mr. Riitano was born on May 29, 1944 in Guardavalle, Italy to the late Nicola and Rosamaria (Garzanitta) Riitano. He was a loving, caring hard working man. On January 12, 1966 he married Carmela (nee Loiero). He set out with his wife to start life anew from a small town in Calabria, Italy named Guardavalle to the big city of New York! He and his wife arrived at the age of 23 with $100 in his pocket and only their love and the drive to create a wonderful life and start a family. He worked tirelessly as a bricklayer and in construction for years until starting his own business; Argo Caulking & Waterproofing! Forever grateful to his family, distant relatives from Italy, friends, and colleagues he always opened his door and arms welcoming all to his home to celebrate life, enjoy his wife's amazing cooking and to drink his home made wine as he gave everyone an Italian salute with a "Brindisi"! He celebrated every day of his life and we ask that you recall and remember those times spent with him in joy as that is what he would want!
In addition to his wife Carmela Riitano he is survived by his son, Nicola Riitano and his wife Camile; his daughter, Rosamaria Berger and her husband Richard; his grandchildren, Emily Rose, Jessica Ann, Nicola Agazio and Sofia Maria; and by his loving family in Italy- his brother, Giuseppe Riitano, and his sisters, Franca Riitano and Rita Riitano.
Out of an abundance of caution and love for all those who he cared about and we know would want nothing more than to come and say goodbye, we are going to have a private viewing for the immediate family only prior to a mass and then burial. Mass of Christian Burial will be Tuesday, January 5 at 11am at St. Clare's Church, 1918 Paulding Avenue, Bronx. A Zoom link will be provided before the start of the mass for any family and friends who would like to attend virtually. Interment will follow at St. Raymond's Cemetery, 2600 Lafayette Avenue, Bronx.
If you would like to make an offering in remembrance you may do any of the following:
Send flowers on Monday, January 4 by 4pm to John Dormi & Sons Funeral Home, 1121 Morris Park Avenue, Bronx.
Or by sending a condolence to the family online below or by mail to John Dormi & Sons Funeral Home, 1121 Morris Park Avenue, Bronx, New York 10461.
Share: