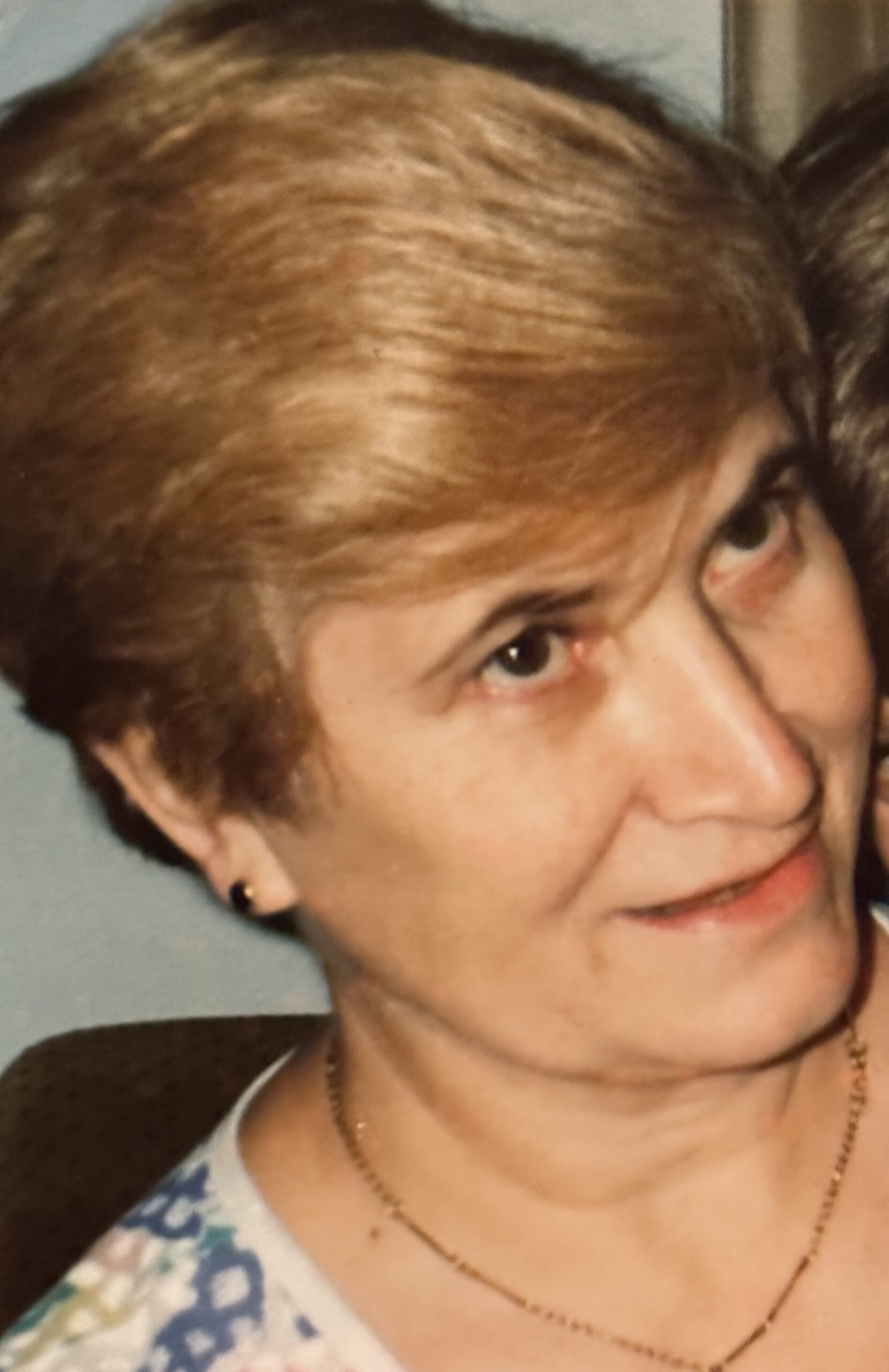 Alba Leone was born on March 23, 1935, in Castelluccio, Italy. Alba was the fourth of five children born to Isabella and Pietro Lisanti (Pasqualina, Giuseppe, Antonetta, Alba, and Gerardo)
As a young girl, Alba survived the ravages of Italy during World War II. She often told the story of how she would accept the offerings of chocolates and other sweets from Italian and American soldiers by getting close enough to their outstretched hands to snatch the candy and run away. However, she stated that she mostly hid when she saw advancing troops.
Alba married Giuseppe Leone in 1955 and returned to the United States with him. She had her first child in 1956, her daughter, Anna Maria, and her second daughter Giuseppina (Josephine), in 1958.
Alba was a housewife (today's equivalent of a stay home mom) until 1970 when her beloved Giuseppe passed away. Alba sought employment to provide for her girls and was offered a job at the New York Foundling Hospital as a Housekeeper. She would later move to the position of Cook, something Alba did very well. She spent her final work years as the Cook for the Foundling's Day Care Center.
Besides cooking, Alba ensured every child ate, often cooking small meals for the more picky eaters. It was not uncommon for the children to turn their noses at their parent cooking and say, "I want you to make it like Alba makes it." So impressed with Alba's cooking skills and her ability to make the children eat some of the parents would ask for the recipes. "A pinch of this and a little of that," she would tell them, leaving them to figure out the measurements. When she retired from the Foundling, the families presented Alba with a cookbook with all the recipes she had given them over the years.
In retirement, Alba turned most of her attention to her two grandchildren, Kevin Christopher and Gregory Mark. She was honored to be a  part of each Baptism, Birthday, First Communion, Confirmation, and school graduation. She delighted in each grandson's marriage and was especially pleased when she was presented with her great-grandson, Theo Benjamin.
On January 9, 2023, Alba died peacefully in her sleep. God must have needed a good cook.
Alba is survived by her daughter Anna Maria Leone; her daughter Josephine Meade and her son-in-law, Kevin; her grandson Kevin and his wife, Synthia; her grandson Gregory and his wife, Gaby; and her great-grandson, Theo. She is also survived by her sister Antonetta, a sister-in-law, and numerous nieces, nephews, and grand nieces and nephews.
Visiting will be Friday from 4-8pm at Joseph A. Lucchese Funeral Home, 726 Morris Park Avenue, Bronx. Family and friends wishing to attend the visitation virtually may do so by clicking the following link at any time during the visiting hours Leone Virtual Visitation Mass of Christian Burial will be Saturday at 10am at Our Lady of Solace Church, 731 Morris Park Avenue, Bronx. Entombment will follow at St. Raymond's Cemetery, 2600 Lafayette Avenue, Bronx.
Share: