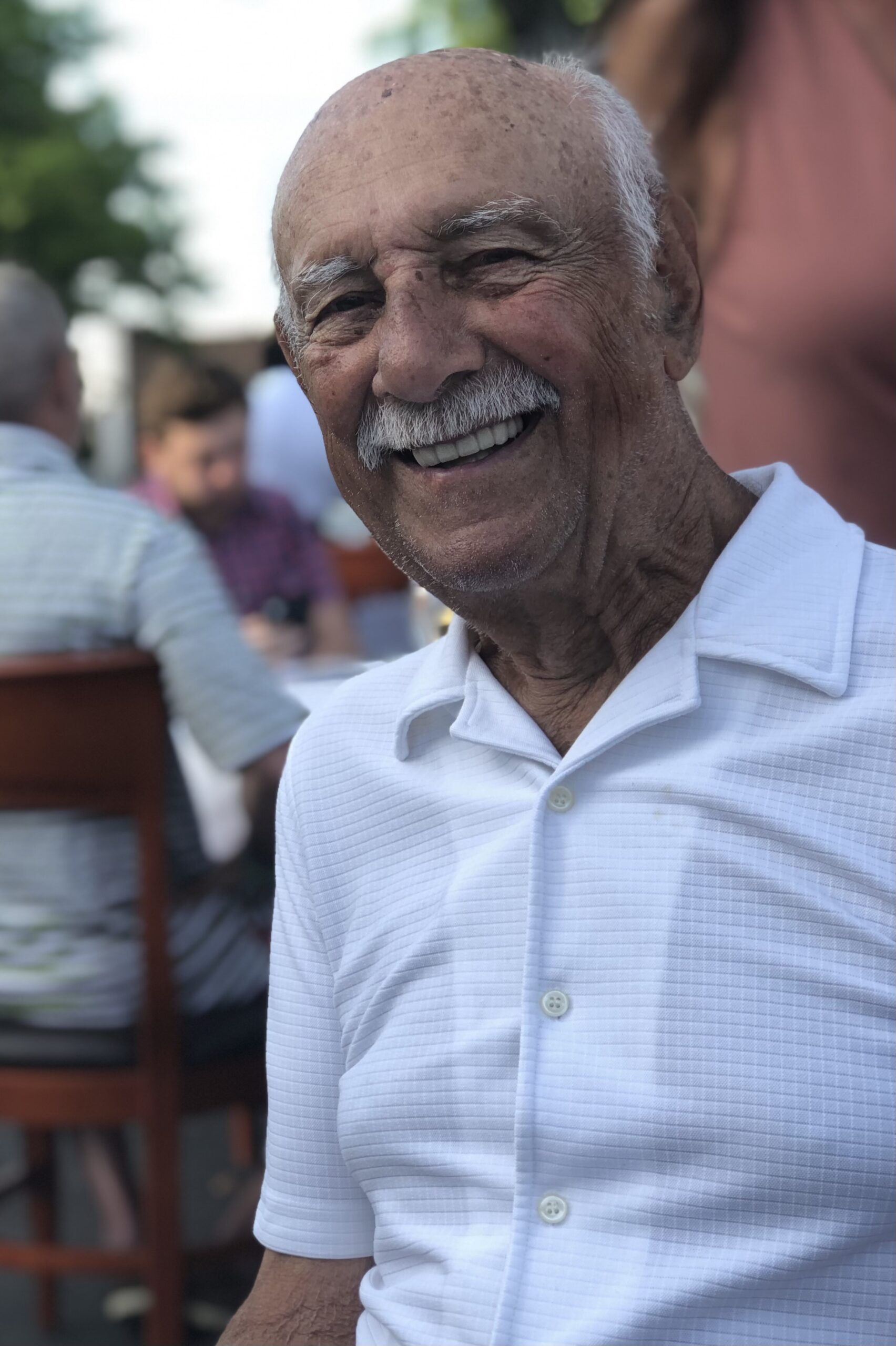 Some knew him as Ben while others called him Al. He was a Son, Brother, Husband, Dad, Grandpa, Papa, Uncle, Brother in Law, Godfather and Friend and above all that, he was the most selfless, passionate, loyal and dedicated male figure in our family.
Born Umberto Giovanni Nasti on February 7, 1930 in the Bronx and nicknamed Ben (Benny Black), he was the seventh of nine children, the fourth of five sons.  Growing up in Harlem,113th Street, he only went to school up to the fifth grade but he grew up doing odd end jobs before joining the Marines, only to get an early discharge to take care of his Mother and his Siblings.  When Ben met Pat, his wife of 66 years, it took weeks after watching her on her daily walks to work where he asked her out numerous times before she finally agreed to go out with him.  They frequently went to dinner at the now famous Rao's and watched Frank Sinatra and Tony Bennett play at the Copacabana night club.  After a short year of dating, they married and raised their children Glenn, Ami and Trisha and their shitzu Muffin in a three family house in the Morris Park area of the Bronx.  He worked as a maintenance man for the New York City Housing Authority at the Castle Hill Projects in the Bronx for 30 years while making quite a name for himself as a house painter as a side job.  He worked harder than any man I know until this day to make sure his wife and children were taken care of.
His Sunday mornings on the paddleball court, coaching little league, softball, backyard barbeques and his garden were a huge part of his spare time when he wasn't taking care of his number one priority, his family.  No matter what his family came first.  He was the most consistent male figure and role model in a very large female dominant family and represented a father figure to many of his nieces and nephews.
He loved going on Caribbean vacations, the New York Yankees, Jack Daniels, anything chocolate or sweet, quoting the Godfather movies and rooting for the underdogs, maybe the Jets in 2022? And of course a good party.  When is the next wedding he was always asking?  He was always ready to dance, he had his signature sway and clap; can't you just see it?  His contagious smile and laugh will live forever in our hearts, our memories and our days ahead. At 91 years old, he has been a part of so many peoples life's and will be missed tremendously, and remembered by all as truly one of a kind, because in the end, they just don't make em like that anymore. We love him and are so lucky to have had him in our lives.  This is not goodbye but see you soon, until we meet again.
His is survived by his wife Pat Nasti, his children Glenn Nasti and his wife Teri Nasti, Ami Volpe and husband Joe Volpe, Trisha Nasti and his grandchildren, Stephen Nasti, Alexis Volpe, Taylor Volpe, Vincent Volpe and Luke Meskunas.  He is predeceased by his parents Emilie and Luigi Nasti and his siblings, Thomasina, Christina, Tommy, Rita, Julie, Chippy, Rudy and Amelia.
Visiting will be Sunday from 1-5pm at John Dormi & Sons Funeral Home, 1121 Morris Park Avenue, Bronx. Mass of Christian Burial will be Monday at 10am at St. Francis Xavier Church, 1703 Lurting Avenue, Bronx. Interment will follow at St. Raymond's Cemetery, 2600 Lafayette Avenue, Bronx.
Share: