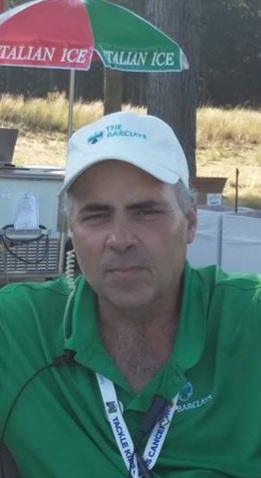 Arthur A. Pizzuto passed away on Sunday evening, April 11th, 2021, near his new home in Bridgeville, Delaware at age 64. He was a longtime resident of both the Bronx and Cortlandt Manor, New York.
Born in the Bronx on October 3rd, 1956 to his loving parents Juliet Gloria and Arthur J. Pizzuto, he spent his younger years growing up in the Indian Village neighborhood of Morris Park and attending Mount Saint Michael Academy. He went to college at the University of Delaware, where he was an active member of the Kappa Alpha Fraternity, creating lifelong friendships and memories with his fraternity brothers and their families.
After meeting his future wife, Sandra Diana, at her brother's wedding, their story began. They married in 1987 and immediately moved to Cortlandt Manor. Their family was completed with the birth of their precious daughter Laura. The three of them had many adventures together and later added their fur baby Ginger.
His career as both a sales and marketing professional in the health care industry ended at Montefiore Medical Center, where he retired after 10 years. Along the way, he created a vast network of professional relationships that quickly turned into friendships. He was truly a friend to all – he treated the restaurant waiter just the same as the company CEO. When you met Art, you knew you'd just made a lifelong friend, and, if you needed him, he'd drop everything to lend you a hand.
Volunteer work kept his days full – working PGA, LPGA, and USGA golf tournaments as a marshal, area captain, and chairman for over 40 years. He was also extremely involved in the Church of the Holy Spirit as a trustee, member of the finance committee, founder and organizer of the annual golf outing fundraiser, and head usher. In addition, he was very civic minded and led many campaigns to improve life for his neighbors in Quarry Acres as president of the homeowners association.
Art was an excellent golfer, as evidenced by his 2 hole-in-one's proudly displayed in his home. His other interests included the Yankees and Lionel trains. One of Art's many dreams was to walk a balloon down Fifth Avenue in the Macy's Day Parade. In 2019, he fulfilled that dream.
In early 2020, Art retired. He and Sandy had a home built right off the 8th green of a beautiful golf course in Delaware. Art was truly living his dream. Every morning he woke up next to his wife of 34 years, played a round of golf (no matter the weather), continued to improve his Lionel train table, and had endless rounds of texts and calls to family and friends. He was looking forward to volunteering at two more golf tournaments this year. They had become even sweeter since he had been able to convince his wife to join him several years earlier.
Art, a loving husband, father, son and brother, leaves behind his wife Sandra Pizzuto, his daughter Laura Pizzuto, his mother Juliet Gloria Pizzuto, his father Arthur J. Pizzuto, and his sister Karen Pizzuto-Sharp, as well as his brothers-in-law Owen Sharp and Lucciano Diana, his sister-in-law Denise Diana, his nephews Marco and Nicholas Diana, and his godfather Gene Stendardi and wife Olga Stendardi. Not to mention his large extended family of cousins both near and far. Art was predeceased by his beloved uncle, Father Alfred Pizzuto, who put the first golf club in his hand, and his dear aunt and uncle, Camille Barbara and Carl Frusciante.
Visiting will be Friday, April 16th, 2021 from 4 to 8 PM at Joseph A. Lucchese Funeral Home, 726 Morris Park Avenue, in the Bronx. Family and friends who would like to attend the visitation virtually may click the following link at any time during the visitation hours Pizzuto Visitation. Mass of Christian Burial will be Saturday, April 17th, 2021 at 10 AM at the Church of the Holy Spirit, 1969 Crompond Road, Cortlandt Manor. Due to COVID restrictions, there is very limited seating. We ask for your understanding.
Please join our family as we remember Art's contagious smile, social personality, warm laughter, and kind and generous spirit, which brightened all of our lives. In lieu of flowers, please donate to one of the following charities in Art's name.
St. Jude Children's Research Hospital
Share: