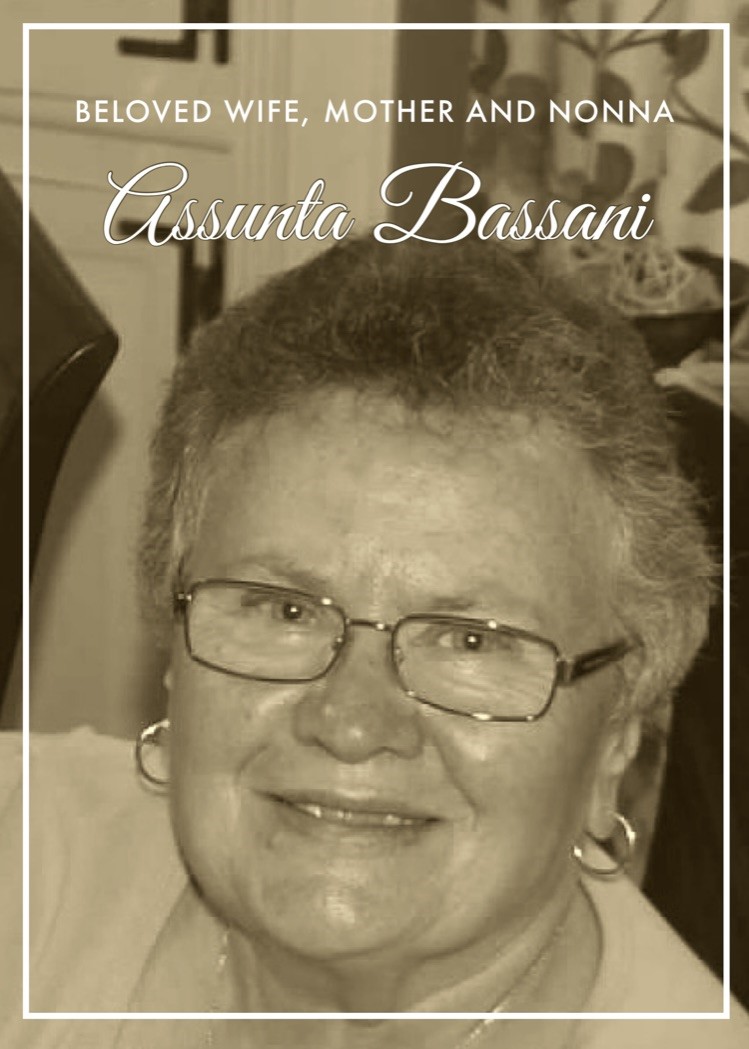 Assunta 'Rina' Bassani, 81, of the Bronx, NY, passed away on September 14th, surrounded by her dedicated family after a 7 year battle with lung cancer.
Assunta, born on November 5th, 1941 to Enrico & Theresa in Ripi, Italy, immediately brought joy and love into the world.
In 1963, she met Paolo and the two were inseparable from that point on. Paolo & Rina were married on March 21, 1964 and were just shy of their 60th wedding anniversary. They had three children, Carla, Marco and Anthony and six grandchildren, Francesco, Olivia, Nicholas, Isabella, Eliana and Luca.
Rina was a fiercely dedicated mom to all of her children, raising all three of them to go on to accomplish great things. Family came first and was above all else to Rina, a value she instilled in all those around her. The hole left by her absence is impossible to fill.
Rina was predeceased by her parents. She is survived by her husband, her three children, six grandchildren and her brother, Nicola, son-in-law, Carmine and daughters-in-law, Mariann and Jacki.
Visitation will be held on Tuesday, September 19th from 4-8pm at John Dormi & Sons Funeral Home, 1121 Morris Park Avenue, Bromx. Mass of Christian Burial will be held on Wednesday, September 20th at 11am at St. Clare's Church, 1918 Paulding Avenue, Bronx. Entombment will follow at Ferncliff Cemetery, 280 Secor Road, Hartsdale.
In lieu of flowers, please consider a donation in Rina's name to Calvary Hospital.
Share: