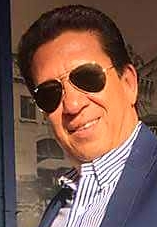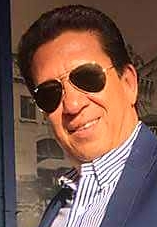 Byron Orellana, a longtime resident of the Bronx, died on August 24, 2018. He was 51.
Mr. Orellana was born on April 1, 1967 in Guatemala City, Guatemala to Jose Ovidio Orellana and Ethel Griffiths. For many years before his retirement he worked as a corrections officer for the State of New York. Most recently he worked as an insurance broker. He was a very active parishioner at St. Dominic's Church.
In addition to his father Jose Ovidio Orellana and his mother Ethel Griffiths he is survived by his wife, Ada Teresa Ramirez de Orellana, whom he married on July 24, 2006; his children, Byron Orellana, Joseph Orellana, Brian Orellana, Matthew Orellana, and Brianna Orellana; and his step-son David Diaz.
Visiting will be Wednesday 4-9pm at Joseph A. Lucchese Funeral Home, 726 Morris Park Avenue, Bronx. Mass of Christian Burial will be Saturday 9:30am at St. Dominic's Church, 1743 Unionport Road, Bronx. Entombment will follow at St. Raymond's Cemetery, 2600 Lafayette Avenue, Bronx.
As the premier Bronx funeral home we invite you to contact us with any questions you may have at 718-828-1800, by email at Info@JosephLuccheseFuneralHome.com , or by visiting our Bronx funeral home.
Share: