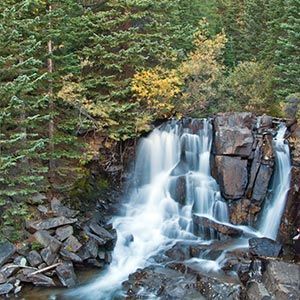 IN MEMORIAM
CARMELA DI PASQUALE
June 27,1920-August 12, 2020
My big sister passed away barely six weeks past her 100th birthday,  peacefully, sitting in her chair, watching TV, probably The View, or her favorite TV Channel 13 – PBS.  She lived a long, remarkable and meaningful life, serving as mentor and guide to her younger siblings, then caring for our parents at the end of their long lives, and being a beloved Auntie Lala to the generations of our family that follow mine.  There are several "Firsts" we must credit her with:  the first among all the relatives who also emigrated from Italy, to attend and graduate from college.  She is the first among all of our ancestry, going back to the late 1600's, to live to the age of 100.  I attribute this to the great wisdom by which she chose to  live, both as an indefatigable walker on the streets of New York, for all but the last decade of her life,  by her uncanny wisdom of good nutrition, this latter being responsible for the longevity of our mother and father who lived with her all of her life, and by her determination to keep her bright mind sharpened and staying well informed to the very end of her life.  Another note of distinction, Carmela was one of the code breakers described in a book by Liza Mundy entitled "Code Girls: The Untold Story of the American Women Code Breakers of World War II".  We never heard the details of her year as a code breaker, spent in barracks in Arlington, VA, because of the secrecy imposed on them for security, which she honored for the rest of her life.  I finally learned of the details of her work with those bright young women recruited by the government from women's colleges across the country, including Hunter College from which she had just graduated.  I ordered the book and sent it Carmela, but first reading every word with such admiration and pride in my sister.  The book described how those smart young women were responsible for breaking the ever changing secret Japanese codes that were intercepted by our intelligence forces, and their efforts shortened the war in the Pacific, much as England's Enigma machine brought victory to the Allies in the European theatre.  So count her too among our country's "greatest generation".
Carmela was born in Castello D'Alife, now Castello del Matese,  Italy, and came to the USA at the age of three.  She attended public schools in Manhattan's east Harlem and Wadleigh High School, and then went on to Hunter College, graduating with a BA in English, in 1942 (if I recall correctly).  She then went on to Columbia University, earning a master's degree in education.  She had a long and distinguished career as a teacher in the NYC school system, ending her career as the school librarian, passing on her reverential love of books to countless young children.  More importantly for me and my siblings, she passed on the love of books, reading and learning to all of us in the family.  Then her nieces and nephews, including my children, had the joy of receiving books as gifts from Auntie Lala when they were growing up.
Books were only one aspect of her love of arts and culture.  Her love of ballet, opera, and theatre had her subscribing regularly to their venues at Lincoln Center.  She met with her friends for lunch, often at the Chinese restaurant nearby, and then attended the performances.  She had subscriptions for my parents to see the operas she knew they would love to see.  Carmela had lifelong friendships with loyal friends who shared her love of theatre, ballet and opera, starting early on with Diletta Cedrone and Ida Poccare (sp?), and later with Rhoda Gogolich, her sister, Carol Schwartz, Velma Dougherty, and others, who one by one predeceased her.  Carmela's love of ballet led her to take ballet lessons in her 20's, a wise idea that improved her posture for the rest of her life.  She especially loved Ballanchine, and among playwrights, her favorite was Eugene O'Neill.  She opened my eyes to these artists as well as I was growing up.
Another great adventure in her life was the summer she spent,  following her Masters degree program at Columbia, when she and Rhoda Gogolich boarded a tramp steamer, a working cargo ship, as guests of the crew for a grand tour of Mediterranean ports, where they visited Greece, Egypt, Italy etc. while the crew delivered and took on cargo.  She talked about that experience as a highlight in her life.  Similarly, her walk on the High Line in Manhattan's west side, long after she had to quit taking the subway downtown.  She hiked up and down the stairs of the High Line, refusing to use the elevators, on that walking tour.
Carmela was an extraordinarily good cook in a household of great cooks starting with both my parents.  But what distinguished Carmela particularly was that she was the baker who made us yummy treats.  Early on, she bought or otherwise acquired a cook book that had a recipe for "feather cake" which we still talk about among my siblings.  She brought sour cream coffee cake and ice box pudding cake into our lives too.  Our mother provided us with the main family dishes we cherish, but Carmela brought us the memorable desserts.
In the years at the end of her life, Carmela had the wise and capable assistance of Rosemarie and Michael Spina, attending to her daily needs,  keeping her safe, handling her financial affairs, doctor visits,  hospitalization, rehab, guiding the nurses who attended her at the end of her life, and arranging the memorial service that takes Carmela to her final rest, close to our mother and father.  In all these efforts over the years, Ro and Michael have had the wise counsel of my sister Marie Spinelli.  I know I speak for all of us in our gratitude for all they accomplished to care for Carmela in the last years when she needed their help.
On a more personal note, it is hard for me to overstate that Carmela was one of the most influential people in my life.  She paved the way for me to more easily go on to college and graduate school, and to learn about music, art, ballet, and even astronomy, a course she loved while a student at Hunter.  To this day I know Orion, and Cassiopeia, and the north star when I look up at a starry sky.  I will always think of her when I search the heavens.
From Edith Hendley, in Vermont, August 15, 2020
Share: