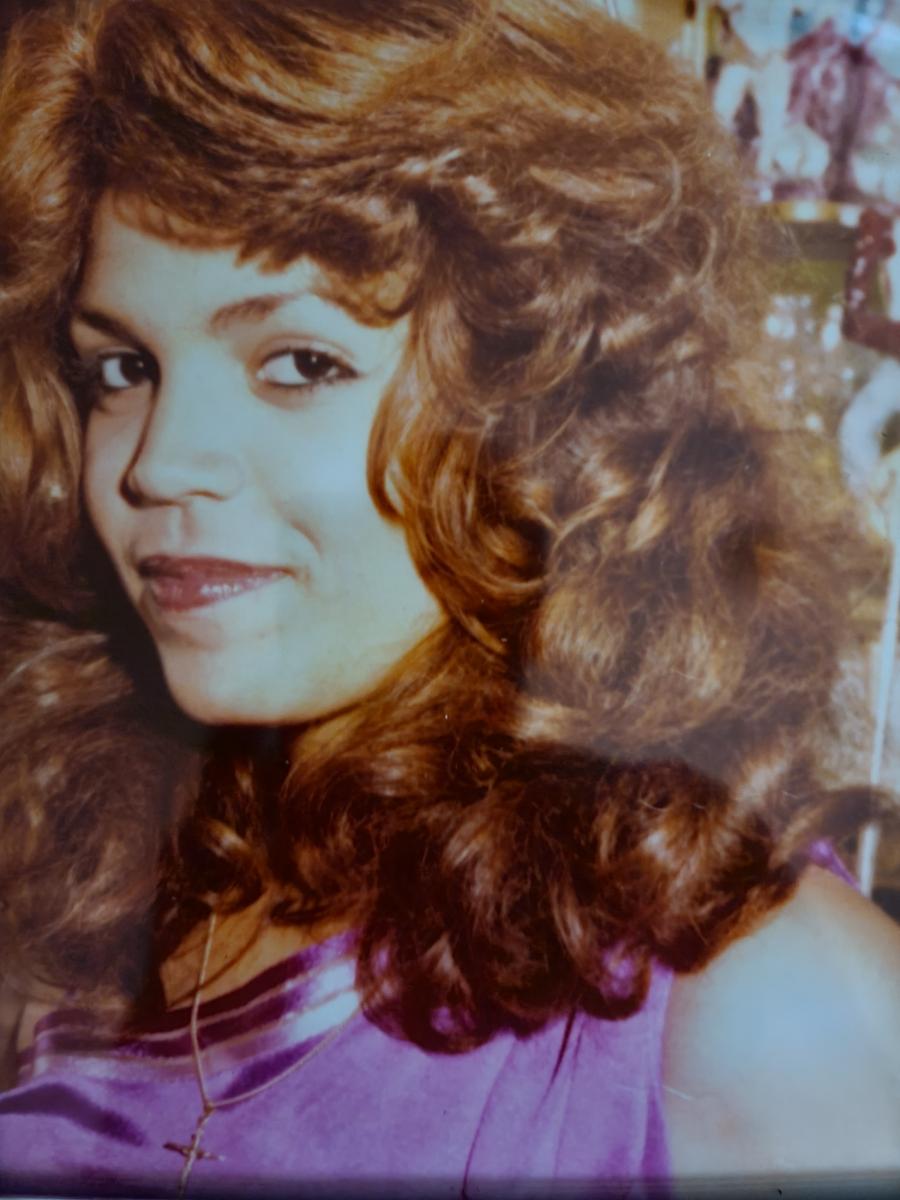 With broken hearts we regretfully announce the passing of our beautiful Carmen Iris Lugo. She was born March 16th 1962 to Carmen and Mike Rodriguez in Camden NJ. She graduated from Jane Addams High School, then went on to accept a position at Citibank Corp fresh out of Katherine Gibbs Business school, where she would work until 1988.  Knowing our Carmen Iris, she landed a job at Jacobi Hospital Ob/Gyn department in the blink of an eye.  Jacobi was her home for over 30 years.  She worked tirelessly to ensure the department ran smoothly, no one knew how she did it but it always got done.  It's at Jacobi where she met the love of her life and husband Nick Mundo.  She was the most hardworking woman you could think of, after her shift she'd rush off to her second job and lifelong passion of fitness instructor at either 24hr fitness, Bally's or Lucille Roberts.  She would put her students thru their paces during Zumba & Power Yoga. 
Carmen Iris was blessed with  so much love.  She married her best friend and had a beautiful 20 year love affair with Nick Mundo.  Together they helped raise Mylah Robins, their grandchild, vacationed at Disney and as nature lovers visited the Botanical gardens regularly. Carmen Iris was also immersed in the Christian community. She was an active member of Glory of Christ Church. She was a joyful person and radiated the love of God. Her commitment to Jesus was visible to everyone. 
Our Carmen Iris was a strong, vibrant, humble leader.  A doting daughter to mom Carmen and dad Mike.   A cherished and well-loved wife.  A soft spoken and caring big sister/second mom.  With the deepest sadness we mourn her.  With laughs, tears, smiles and memories we will celebrate and honor her. We can still hear her voice "be kind".   She sits with our Lord forevermore and under his wing she finds refuge.  She is survived by her parents, Mike and Carmen Rodriguez; sisters, Marie Ann, Annette, Michelle, and Vanessa; husband Nick Mundo; his children, Paul and Kristen; grandchildren, Emily, Charlotte, and Mylah; four nephews, John, Mike, Will, and Marcus; niece Ashley; and an even bigger extended family.  
A service to celebrate her life will be held on Monday from 4-8pm at Joseph A. Lucchese Funeral Home, 726 Morris Park Avenue, Bronx. Family and friends wishing to attend the visitation virtually may do so by clicking the following link at any time during the visitation hours Lugo Services . Mass of Christian Burial will be Tuesday at 10am at Our Lady of Solace Church, 731 Morris Park Avenue, Bronx. Interment will follow at Oakwood Cemetery, 304 Lexington Avenue, Mount Kisco.
Share: