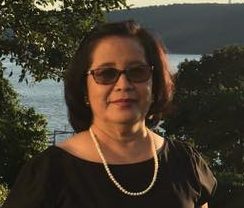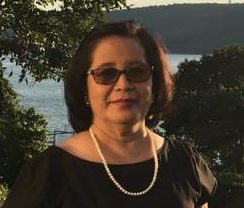 Carmencita Rodriguez Catacutan, a longtime resident of the Bronx, passed away on October 10, 2018 at the age of 66.
Carmencita was born on March 30, 1952 in Tanjay City, Philippines to the late Paterno and Adela (Valles) Rodriguez. She is survived by her loving husband Demetrio Catacutan and four children, Dem Patrick, Demetrice Guenevere, Jo Ella and Noel Angelo, daughter-in-law Wheyanne Catacutan, and sons-in-law Eugene Palatulan and Emmanuel Palatulan. She is also survived by her three loving sisters, Runilda Danganan, Mirzah Rodriguez and Zinnia Bandoquillo.
She worked as a pediatric nurse at Lincoln Hospital in the Bronx and retired at the age of 62. She enjoyed her retirement with her grandchildren Peyton, Elise, Emma and Cody. She was an active member of the Philippine American Association of the Bronx and was a dedicated member of Fourth Presbyterian Church where she served many years as a deacon. Friends and family will forever remember Carmencita as a loving, generous, kind and beautiful woman. She exemplified the true meaning of a nurturing, compassionate, gentle, supporting, selfless mother, wife and sister.
Visiting will be Saturday, October 13 from 1-5pm & Sunday, October 14 from 3-7pm, with a Celebration of Life Service at 6pm, at Joseph A, Lucchese Funeral Home, 726 Morris Park Avenue, Bronx. Funeral service will be Monday 10am at the Fourth Presbyterian Church, 2072 Newbold Avenue, Bronx. Cremation will follow at Woodlawn Crematory, East 233rd Street and Webster Avenue, Bronx . In lieu of flowers donations would be appreciated.
As the premier Bronx funeral home we invite you to contact us with any questions you may have at 718-828-1800, by email at Info@JosephLuccheseFuneralHome.com , or by visiting our Bronx funeral home.
Share: