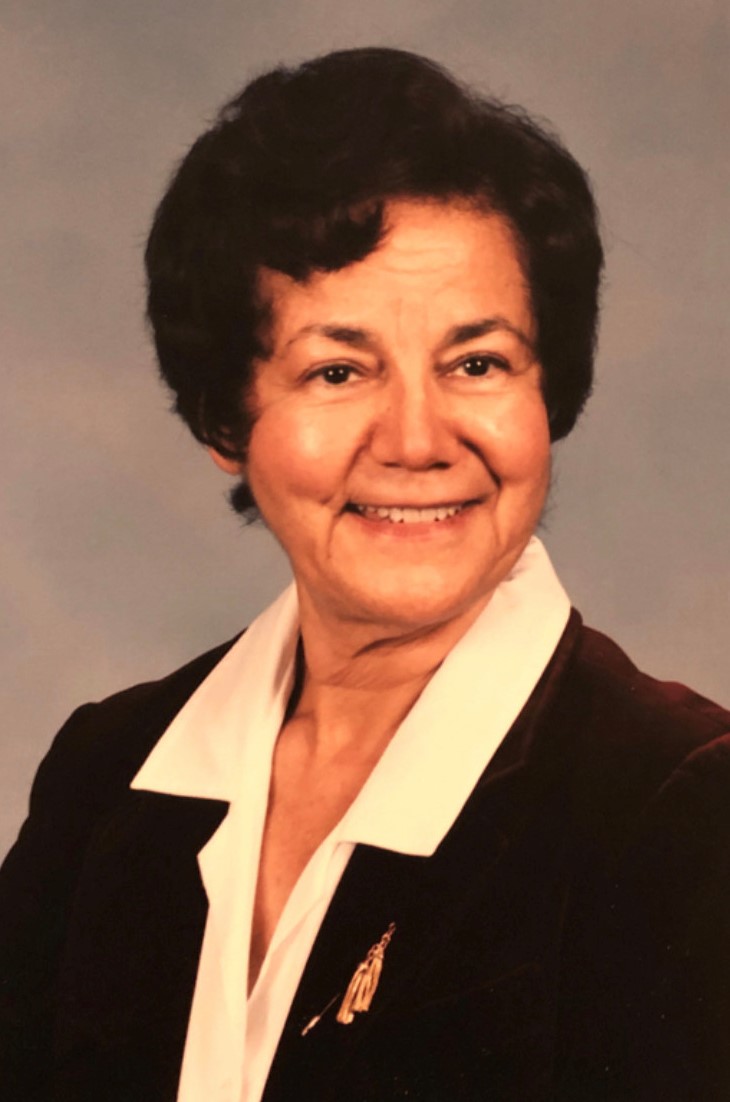 Catherine Basile Tuminaro, 14 Apr 1924-07 Oct 2020
After a brief illness, Catherine Basile Tuminaro quietly drew her last breath as the Lord beckoned His precious and faithful servant to her eternal reward on Wednesday evening, October 7, 2020.  She was 96 years old.  It gives her family great comfort to know that their beloved aunt and loved one is now in the presence of her eternal Father in Heaven.
A strongly independent woman of deep faith, Catherine Tuminaro lived every day with purpose and conviction.  Unfailingly devoted to her family and her church, she faithfully and generously supported countless Christian ministries over the course of her life.
Catherine was born on April 14, 1924 in White Plains, New York, and grew up in the Bronx.  Her parents, Francesco and Anna (Albrizio) Basile, emigrated from Italy to the United States before she was born.  After graduating from high school, she worked as an executive secretary for Esso Middle East (now ExxonMobil) before retiring in 1974.
An unswervingly faithful daughter, she considered it a blessing and privilege to care for her parents in the years prior to their "home-going."  Shortly after her parents' passing, Catherine met the love of her life, Reverend Dominick "Dom" Tuminaro.  They were married on October 20, 1973 at Van Nest Assembly of God in the Bronx, where he pastored and she played the piano. Catherine was a devoted and loving wife who brought her husband much joy. She was also a valuable asset to Van Nest Assembly where she meticulously took care of church records and assisted where needed. After her husband died in 1992, Catherine moved to Fort Mill, South Carolina, where she attended Lakeview Church, pastored by her dear friend and devoted minister Reverend Richard Hamm.  Once again, Catherine used her God-given talent and played the piano for Lakeview Church.
Although she had no children of her own, Catherine dearly loved her many nieces, nephews, stepchildren, cousins and extended family.  She diligently stayed in touch with them up to the last days of her life, the telephone being her primary means of communication.  She always ended the conversation with "I love you and I'm hugging you hard!"
Catherine was preceded in death by her parents, her husband Dominick, her sisters Mary Lynch and Angela Reimers, and her brothers Nicolas, Joseph, Daniel and Frank Basile.  She is survived by three stepsons and many loving nieces, nephews, cousins and extended family members.
Services will be held at Van Nest Assembly of God, 755 Rhinelander Avenue, Bronx, NY on October 20, 2020 at 9:30 AM. (The funeral service will be lived-streamed at Vannestassembly.com; and on YouTube under Van Nest Assembly). Viewing will be one hour before the service, as well as the preceding evening from 7-9 PM at Joseph A. Lucchese Funeral Home, 726 Morris Park Avenue, Bronx, NY. Immediately following Tuesday's service, Catherine Basile Tuminaro will be laid to rest near her parents in Woodlawn Cemetery in the Bronx.
Share: