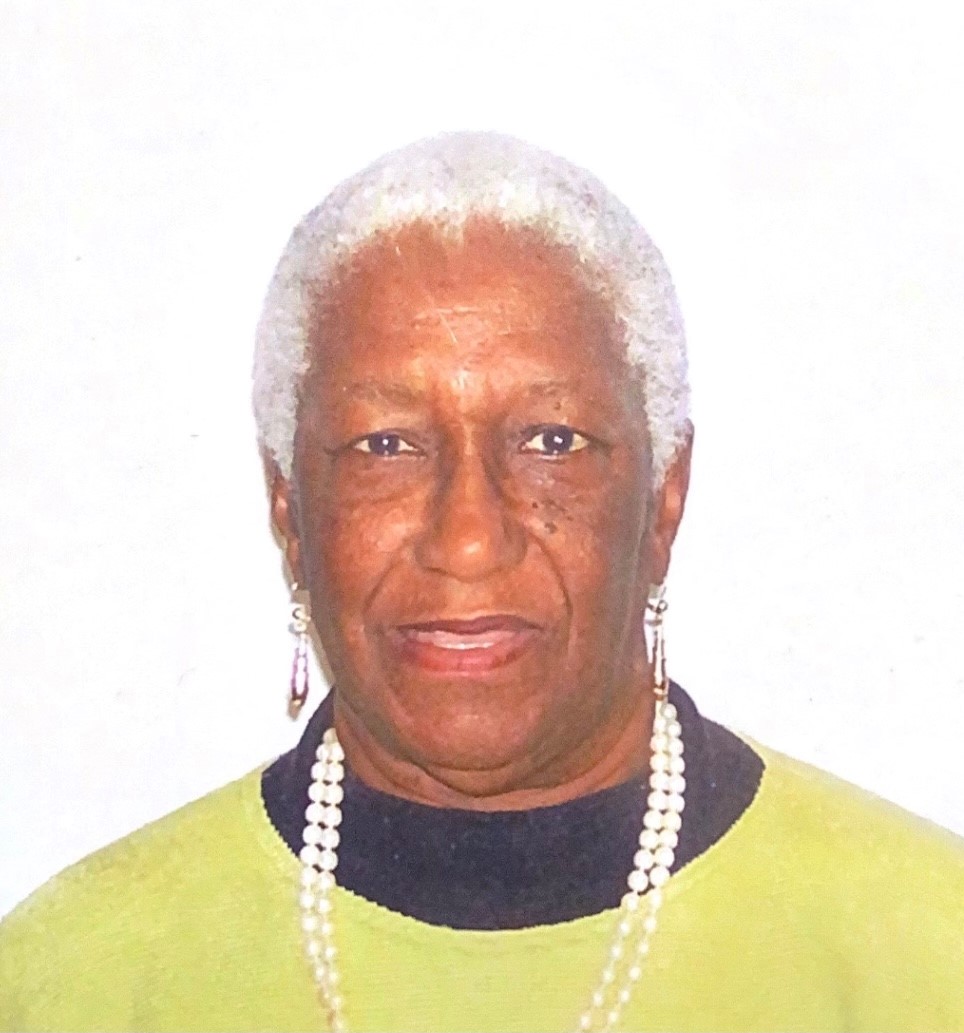 In 1932, on the lush green and blue island of St. Maarten, Susan and James Violenus gave birth to Catrina, our beloved mother, grandmother, great-grandmother, aunt, cousin, sister, and friend. Catrina, affectionately called "Kate, or Katie, lived her early childhood in the Sucker Garden district in St. Maarten. Kate, at age 5, her family relocated to Aruba.
Longtime friend Albertha James remembers as youngsters, they would visit other friends, and elderly family members, as was customary for most Caribbean people of Kate's generation. Albertha reminisces that her friend Kate was "always kind and caring to everyone." Kate and Albertha loved to walk to the wharf, and watch the fisherman bring in their catch, and scale and clean the bounty, which often included red snapper, and old wife. After church on Sunday, the pair would wind up on the nearby beach, gazing at the light blue waters and the white sand below.
Kate was a graduate of Prins Bernhard School in San Nicolas, Aruba. While in her second homeland, Kate gave birth to two gorgeous daughters, Cassandra and Adriana. She found employment in an area of Aruba called ''The Colony," where American ex-pats and other foreigners workers resided. Kate worked as a housekeeper, babysitter, cook, and performed additional household chores as needed.
Kate migrated to New York in August, 1969. She worked and remained in the house keeping industries at the Beekman and Taft Hotel. And she also served as a Home Health Aide, till her retirement in December of 1998. For her recreation she became a faithful member of the Monroe Senior Citizen Center.
Daughter Adriana reflects that her mother would not get up and dance, but loved, and enjoyed the Spanish music and watch others sashaying on the floor. Kate was an avid knitter, known for her stunning baby blankets.
And who can forget her cooking. Kate was famous for her Johnny cake, Oxtails and other Caribbean specialties. When she cooked, she loved to invite her many friends, and her growing family, which at the time of her passing included 2 grandsons, and 3 great-granddaughters. And family members visiting from the St. Maarten, Holland or Aruba were welcome to stay at her home.
She had many extended family members in her third home land, and she loved by all.
Kate would always come to New York family events, because she remained close to the family from "back home" and many of their children who born in New York.
In December 2020, Kate, a longtime diabetic, suffered a major decline. And on January 21, 2021, she passed away from complication of diabetes, at the tender age of 88.
Kate leaves behind to cherish her memory:
Daughter:
Adriana Marlin-Robinson Charles Robinson (Deceased)
Cassandra Marlin-Penniston Deceased (Glenn Penniston)
Grandchildren:
Travis Robinson (Dionica), Ryan Robinson
Great Grandchildren:
Jour'nee Robinson, Charlie Robinson, Ryleigh Robinson, Mason Robinson (Deceased)
Brothers:
George Violenus,(Mina) Edward Violenus, Raymond Violenus( Argentina), Hubert Violenus (deceased)
Sister:
Irona Violenus (Deceased)
Nephews:
Jan Violenus( Filomena), Glenno Violenus, Hubert Violenus Junie Violenus (deceased)
God Children:
Belinda Marlin-Cowart, Dannette Arrindell
She was related to:
Arrindell, Arndell, Ellis, Illis, Violenus, Brown, Leerdam, Hills, Priest, Stewart, Kock, Richardson.
Share: