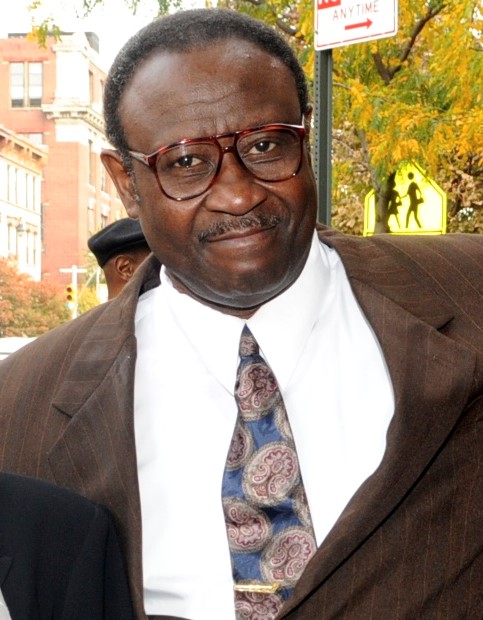 Clearnest Braggs was born in Bastrop, Louisiana on November 9, 1948 to Mrs. Johnnie B. Braggs and Mr. Frabell Braggs. He was the seventh of nine children, four brothers and four sisters. Six preceded him in death, his brothers: John Braggs, Daynell Braggs, George Braggs, and Larry Braggs- and his sisters: Daisy Ramos and Ella Coppage.
The Braggs family relocated from Louisiana to the Bronx, New York in 1964. The family took residence on Webster Avenue in the Bronx where Clearnest attended and graduated in 1967 from Taft High School. He was drafted into the Army on May 22, 1968 and served in Korea during the Vietnam War. Clearnest worked for 29 years at the United States Postal Service from where he retired in February 2018.
On June 22, 1977 he married the love of his life Gloria Anita Belgrave. From that union three children were born, Sean, Jennifer and Craig Braggs.
Clearnest was a very well respected man everywhere he went. He wasn't a man of many words but when he did speak everyone listened. He was a great friend and role model to many but above all else he was the BEST brother, uncle, husband and especially father and Grandpa anyone could ask, hope, wish or dream for!
On September 29, 2021, after struggling with failing health, Clearnest died holding his wife's hand at Kings Harbor Medical Center in the Bronx, New York.
Clearnest is survived by his loving wife Gloria Anita Braggs; his three children, Sean Braggs, Jennifer Braggs-Moore and Craig Braggs; two siblings, Gloria Ferrari and Minnie Donegan; four grandsons, LaSalle Liggan, Darius Braggs, Ian Braggs, Ethan Braggs; and a host of nieces and nephews, and other family relatives and friends.
Though he is gone he will never be forgotten.
Clearnest you will be dearly missed.
Visiting will be Tuesday from 4-8pm, with a funeral service at 6pm, at Joseph A. Lucchese Funeral Home, 726 Morris Park Avenue, Bronx. Family and friends wishing to attend the visitation virtually may click the following link at any time during the visiting hours Braggs Visitation  Interment will take place on Wednesday at 12pm at Calverton National Cemetery, 210 Princeton Boulevard, Calverton, New York.
Share: