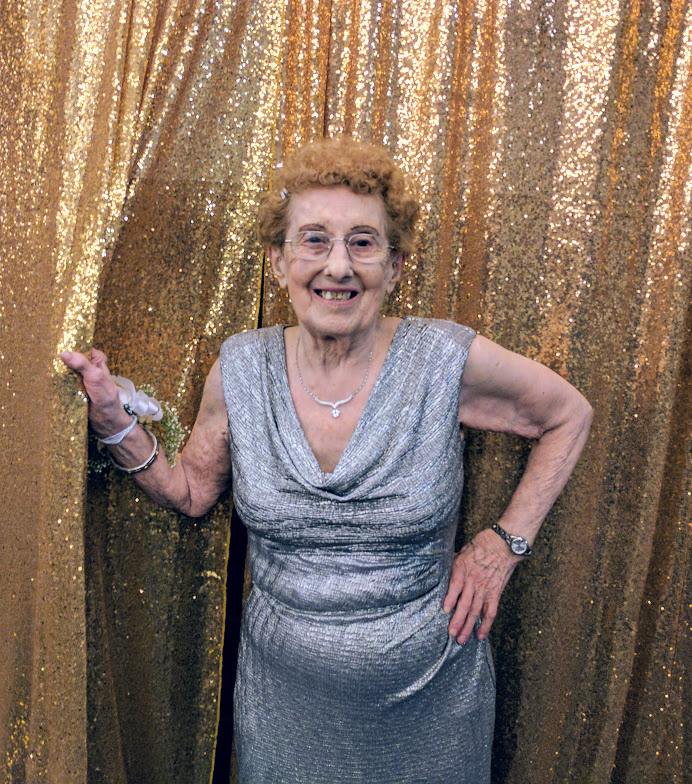 Concetta Rinaldi passed away peacefully on Wednesday, April 7, 2021 in the Bronx. She was 98 years old. Concetta was born on Staten Island, New York. She married Vincent Rinaldi in 1947, her husband of over sixty years. They raised their five children together in the Bronx where she resided for the rest of her life. Most of her friends and family knew her as Connie or Tilly. She will be remembered as a spunky sweet red head that was always on the move. A dedicated employee, she continued working in a podiatrist office until she finally retired at the young age of ninety. Always a bundle of energy, she quickly captured the hearts of the people she met. At the nursing home she got a new nickname, Speedy. She was still walking and dancing well into her nineties.
Concetta was a dedicated wife, mother and grandmother. Anyone who knew her will remember her big heart, her laugh and her sweet and loving personality. Concetta was preceded in death by her late husband Vincent Rinaldi and her beloved son Leonard Rinaldi. She is survived by her children Carl Rinaldi and his wife Marilyn, Camille Stella, Nancy Rinaldi, Vincent Rinaldi Jr., her daughter in law Patricia Tomei-Rinaldi and her grandchildren and great grandchildren as well as her sister Mary Musci, her nieces and the rest of her extended family.
Memorial viewing services will be held on Monday, April 12th between the hours of 1-5pm at John Dormi & Sons Funeral Home, 1121 Morris Park Avenue, Bronx. There will be an additional viewing on Tuesday, April 13th at 8:30am at the funeral home followed immediately by a 10am church service at Saint Clare of Assisi Church, 1918 Paulding Avenue, Bronx.
Share: