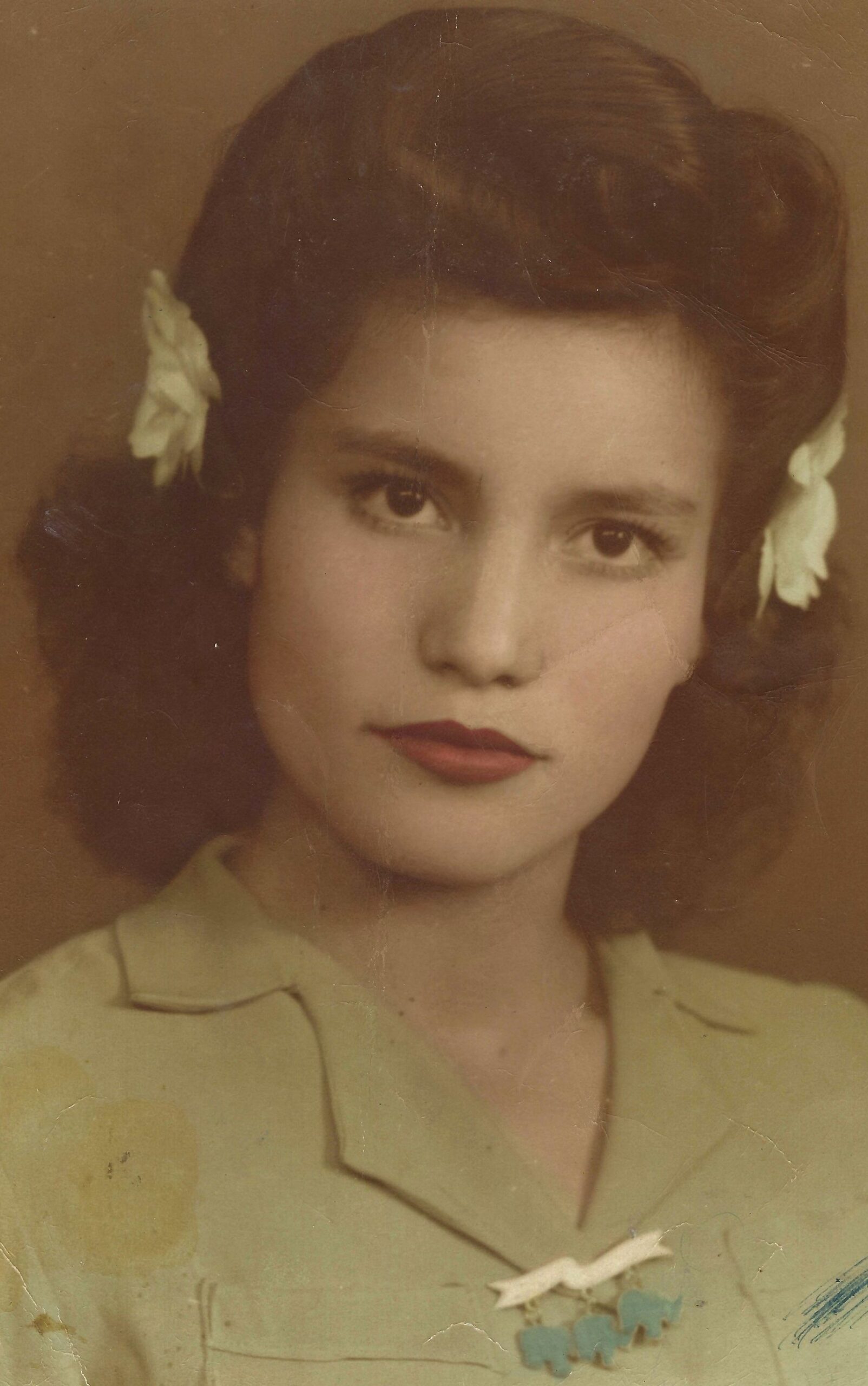 Consuelo Alvarado Rivera de Hernández, a resident of Tenafly, New Jersey and formerly of the Bronx, entered eternity on the 14th day of February 2022. She was 94.
She was born on the 1st of November 1927 in Durango, Mexico to Don Benigno Alvarado and Doña Inocencia Rivera. She married Alejandro Hernández Rodriguez on the 19th of March, 1958. In addition to her husband she is survived by her five children, Teresa Alvarado Rodriguez, José Alejandro Hernández Alvarado, Maria Guadalupe Hernández Tarsney, Jesus Jaime Hernández Alvarado, and Rev. Father Fernando Antonio Hernández Alvarado; and by her 10 grandchildren and 16 great grandchildren. She is pre-deceased by her sisters and brothers, Josefina Alvarado de Leon, Paula Alvarado de Lerma, Manuela Alvarado de Rivera, Alicia Alvarado, Dolores Alvarado de Ortega, Antonio Alvarado Rivera.
Visiting will be Thursday from 4-8pm at Joseph A. Lucchese Funeral Home, 726 Morris Park Avenue, Bronx. Family and friends wishing to attend the visiting virtually may do so by clicking the following link at any time during the visiting hours Hernandez Visitation  Mass of Christian Burial will be Friday at 9:30am at St. Anselm's Church, 685 Tinton Avenue, Bronx. Interment will follow at St. Raymond's Cemetery, 2600 Lafayette Avenue, Bronx.
Share: