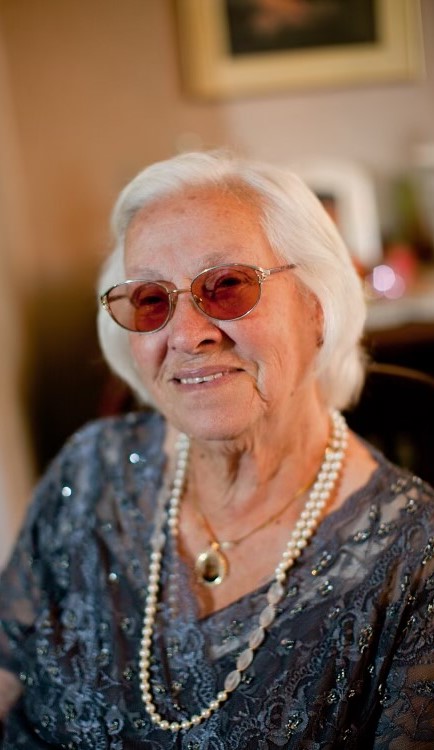 Delia Vernocchi, a longtime resident of the Bronx, died on May 15, 2021. She was 98.
Mrs. Vernocchi was born on April 20, 1923 in Poppi, Italy to the late Valentino and Torella (Tinti) Lucci. She married her beloved husband Louis Anthony Vernocchi, an American soldier during WWII, and started a new life and new family in the United States. He died in 1979.
She is survived by her children:  Mary, James, Linda, Joseph, JoAnn and Lisa and her son-in-law Larry. She is also survived by her grandchildren:  James, Peter, Christina (Christopher), Jennifer (Salvatore), Melissa (Steven) and Alessandra (Brandon) and her great-grandchildren: Evan, Sal, Alessandra, Mia, Adriana, Ava, Ryan, Olivia, Lucia and Leah. She is pre-deceased by her son, Louis John Vernocchi and her great grand-daughter Isla Elizabeth. She will forever be the heart and soul of our family- our beautiful mother, grandmother and great-grandmother.
Visiting will be Tuesday from 3-7pm at John Dormi & Sons Funeral Home, 1121 Morris Park Avenue, Bronx. Mass of Christian Burial will be Wednesday at 10am at St. Clare's Church, 1918 Paulding Avenue, Bronx. Interment will follow at St. Raymond's Cemetery, 2600 Lafayette Avenue, Bronx.
Share: