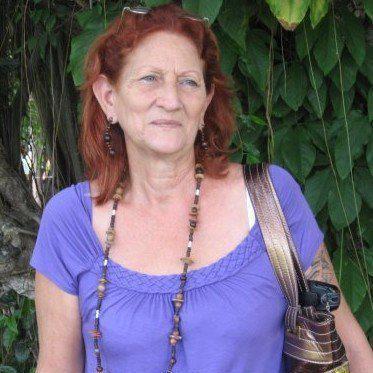 It is with great sadness that we announce the passing of Deliz "Cusy" Lopez.  Cusy passed away on February 13, 2023 at the age of 77. Her battle with serious medical issues in recent years showed her strength in facing life's many challenges as she remained stubbornly strong, as we all loved, until the end.
Deliz "Cusy" Lopez was born in Bayamon, Puerto Rico to Candelario Lopez and Maria Diaz. She lived in the Bronx for the past 37 Years and was a mother of 8. She is survived by her husband Gustavo Cervantes; daughters Leila Narvaez and her husband Angel Calderon, Deliz Narvaez, Sonia Serrano and her husband Ramon Cruz, the late Victoria Serrano the late Barbara Serrano; and sons Miguel Serrano and his wife Cristine Serrano, the late Alejandro Cordero and his surviving wife Evelyn Cordero, and the late Daniel Cordero. She is also leaves behind 13 grandchildren and 15 great-grandchildren.
Visiting will be Wednesday, February 22 from 3-9pm, with a service at 7pm, at Joseph A. Lucchese Funeral Home, 726 Morris Park Avenue, Bronx. Family and friends will gather at the funeral home on Thursday, February 23 at 9am. Interment will follow at 10:30am at Woodlawn Cemetery, East 233rd Street & Webster Avenue, Bronx.
_______________________________________________________________
Con gran tristeza anunciamos el fallecimiento de Deliz "Cusy" López. Cusy falleció el 13 de febrero de 2023 a la edad de 77 años. Su batalla con problemas médicos graves en los últimos años mostró su fortaleza para enfrentar los muchos desafíos de la vida mientras se mantuvo obstinadamente fuerte, como todos amamos, hasta el final.
Deliz "Cusy" López nació en Bayamón, Puerto Rico de Candelario López y María Díaz. Vivió en el Bronx durante los últimos 37 años y fue madre de 8 hijos. Le sobreviven su esposo Gustavo Cervantes; sus hijas Leila Narvaez y su esposo Ángel Calderón, Deliz Narvaez, Sonia Serrano y su esposo Ramón Cruz, la fallecida Victoria Serrano y la fallecida Bárbara Serrano; e hijos Miguel Serrano y su esposa Cristine Serrano, el difunto Alejandro Cordero y su esposa sobreviviente Evelyn Cordero, y el difunto Daniel Cordero. También deja 13 nietos y 15 bisnietos.
La visita será el miércoles 22 de febrero de 3 a 9 p. m., con un servicio a las 7 p. m., en Joseph A. Lucchese Funeral Home, 726 Morris Park Avenue, Bronx. El entierro se llevará a cabo el jueves 23 de febrero a las 10:30 am en el Cementerio Woodlawn, East 233rd Street y Webster Avenue, Bronx.
Share: