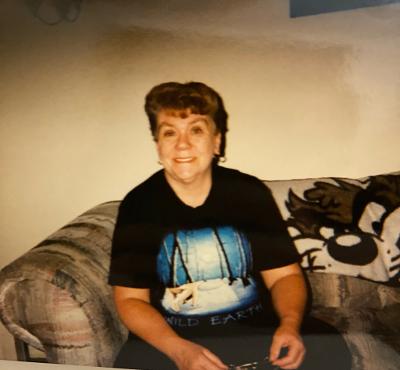 Dolores McManus, a longtime resident of the Bronx, died on April 11, 2021. She was 75.
Mrs. McManus was born on August 16, 1945 in New York City to the late Thomas and Jean (Koll) Lowery. She worked at Macy's in Parkchester for 28 years. Dolores was a member of the Saint Clare's Senior Club and Morris Park Civic Association Senior Club for many years, and enjoyed playing bingo and going on trips to the casino with members of the club and community. She also loved music and dancing, particularly to Elvis Presley. After retirement she also enjoyed going every morning to Scaglione's Bakery for a bialy and a coffee, and continued to do so until the time of her passing.
She is survived by her daughter Kathy McManus; her two sons, Patrick McManus and his wife Carol Brumley-McManus and Keith McManus and his wife Bonnie McManus; her three grandsons, Charles McCullough Jr., Dylan McCullough and Devin McManus; and two step grandsons, Jesse McCullough and Justin McCullough.  She was predeceased by her younger sister Jeannie Wymbs.
Visiting will be Wednesday from 4-8pm, with a funeral service that evening, at John Dormi & Sons Funeral Home, 1121 Morris Park Avenue, Bronx. Interment will take place on Thursday at 11am at Woodlawn Cemetery, East 233rd Street and Webster Avenue, Bronx.
Share: