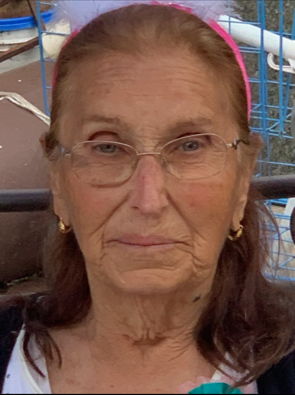 Dolorinda Lisanti, a longtime resident of the Bronx, died on October 16, 2023. She was 87.
Mrs. Lisanti was born on May 16, 1936 in Naples, Italy to the late Raffaele and Francesca (Pisano) DiMeglio. She is pre-deceased by her husband Giuseppe Lisanti, who died on October 20, 2020. She is survived by her sons, Rafaelle Lisanti and Pietro Lisanti, and her daughter Maria Lisanti.
Visiting will be Thursday from 4-8pm at John Dormi & Sons Funeral Home, 1121 Morris Park Avenue, Bronx. Mass of Christian Burial will be Friday at 10am at St. Francis Xavier Church, 1703 Lurting Avenue, Bronx. Entombment will follow at St. Raymond's Cemetery, 1201 Balcom Avenue, Bronx.
Share: