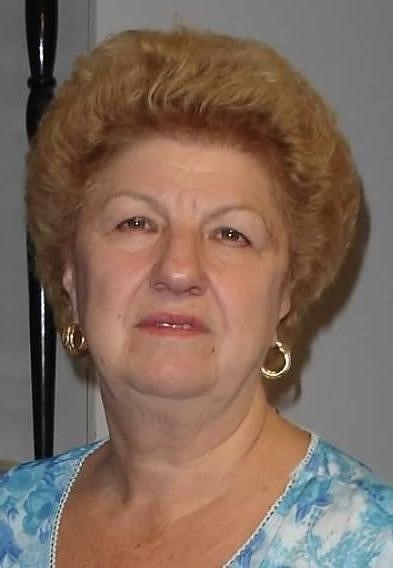 In Loving Memory
Edda Scotti
September 17, 1937- December 15, 2022
Edda (Centineo) Scotti, 85, passed away on December 15, 2022 surrounded by her family. She was a devoted wife, mother, and grandmother. She is survived by her husband of 66 years Aurelio Scotti; her children Aniello and Silvana and son in law Robert; and her grandchildren Madeline, Isabella, and Nicco.
She was devoted to San Silverio. She loved spending time with her family and cherished the memories she created with them. She was a loving wife, mother, grandmother, sister, aunt, great aunt, and friend who will be truly missed by everyone who knew her.
Visitation will be held on Monday, December 19th from 4-8pm at Joseph A. Lucchese Funeral Home, 726 Morris Park Avenue, Bronx, NY. A Mass of Christian Burial will be held on Tuesday, December 20th at 11am at Saint Clare of Assisi Church, 1027 Rhinelander Ave, Bronx, NY. Entombment will follow at Ferncliff Cemetery, 280 Secor Road, Hartsdale, NY.
In lieu of flowers a memorial donation can be made in her name to St. Jude Children's Research Hospital
Share: