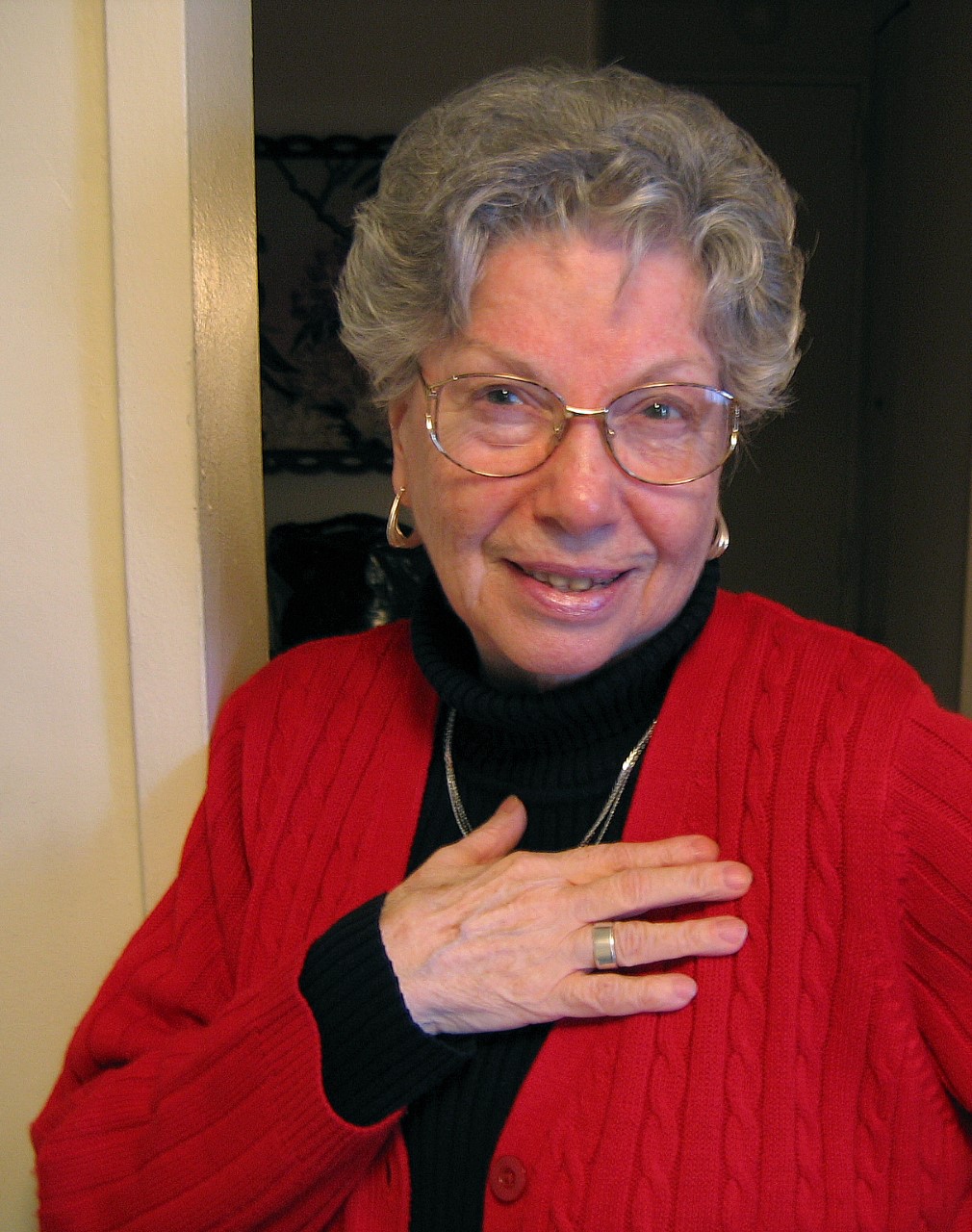 Edith R. Kaldon was born in Manhattan, New York City, September 19, 1929.
She was Daughter to Ernest and Edith Atkins, Sister to Howard, Bobby, Marion (aka "Sister"), Walter, Carl, Edmund, Dorothy and John (aka "Nappy"). Spouse to the late Stanley Kaldon. Mother to Stephen and Christopher. Mother-in-Law to Yin Kaldon. Sister-in-Law to Dorothy Atkins. Aunt to Susan and John Fuco, John and Barbara Kaldon, Harry Grant, Harriet Mahlau, Liz and Chuck Rourke, Ray Atkins and Kathi Kai, and many other nieces and nephews around the country. She was also Honorary Grandmother to Matthew Kaldon, and Honorary Great Grandmother to the newly arrived Vivian Shea Kaldon.
A singer and watercolorist in her high school days, Edith later went on to work for the NY Life Insurance Company as a valued Secretary to the firm's top bosses. While there, she met her future husband Stanley, and she left work to raise their two sons, Stephen and Christopher.
Her days were spent lovingly raising her children, making sure their education included plenty of reading, arts and crafts, visits to museums and zoological venues, and provided other materials that would spark their interest in the greater world.
Later in life, after Stanley's passing, Edith enjoyed crochet, Jumble puzzles, computer solitaire, watching Star Trek, Westerns on Grit TV, and viewing The X Files, Stargate, and other sci-fi and period adventures on her Kindle.
A good, smart, intuitive woman, a friend, and confidant, Edith will be sadly missed by those who knew her elegance, her style, her humor, and her friendly and sincere conversation.
Edith's favorite charities were the World Wildlife Federation and the Smile Train. Please consider making a donation in her honor.
Services will be held Friday, August 26th, 10:00am – 12:00 pm, at Joseph A. Lucchese Funeral Home, 726 Morris Park Avenue, Bronx. Family and friends wishing to attend the visitation virtually may click on the following link at any time during the visiting hours Kaldon Visitation  Following the service will be interment at The Kensico Cemetery, Valhalla, NY.
Share: