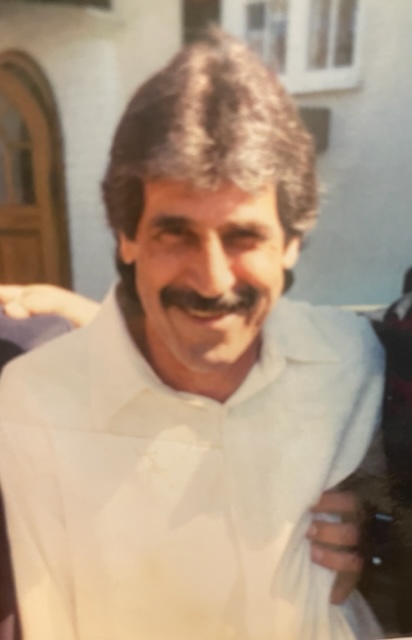 Edwin "Piki" Cintron, a longtime resident of the Bronx, died on January 26, 2022. He was 76.
Mr. Cintron was born on July 6, 1945 in Guayama, Puerto Rico to the late Francisco and Rosa Maria (Rodriguez) Cintron. He loved listening to music and dancing. He was the youngest of 21 children and loved spending time with his family. Growing up as a young child in the Puerto Rican countryside he loved animals and nature. He was a proud Puerto Rican and loved his heritage. He was a very compassionate man, always lending a helping hand to support his family, friends and more importantly people in need.  He was a free spirited charismatic man always smiling, making jokes and pranking to make everyone around him laugh. Mira, Mira, Mira! He loved the ladies and was a very sharp dresser. He was an avid reader and loved history and politics.  He was an entrepreneur with many business ventures throughout his life.  He possessed great strength, courage and bravery to overcome many obstacles.
Thank you Piki for all the love you shared with us.  You will forever be in our minds and hearts.
He is survived by his daughter Rebecca Cintron Saltzman and her husband Jay Saltzman; son Edwin Francisco Cintron; grandson Dustin Scott Shafer; granddaughter Ashley Leann Shafer; the mother of his children Wanda DeJesus; his sisters, Dora C. Colon, Emma Rodil, Diana Palatnik and Sonia Amelia Cintron; his brothers Ramon Cintron and Ruben Cintron; and many, many nieces and nephews.
Visiting will be Monday from 4-8pm, with a service at 6pm, at John Dormi & Sons Funeral Home, 1121 Morris Park Avenue, Bronx.  Family and friends wishing to attend the visitation virtually may do so by clicking the following link at any time during the visitation Cintron Visitation Interment will take place on Tuesday at 1pm at Kensico Cemetery, 273 Lakeview Avenue, Valhalla.
Share: