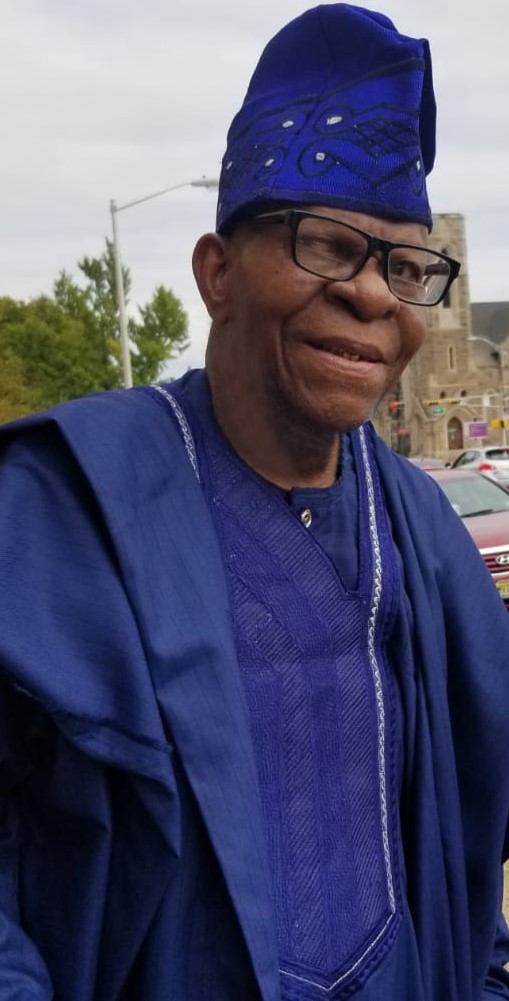 ArchBishop (Dr.) Emmanuel Adeleke Babarinde, a resident of Nigeria, died on January 18, 2021. He was 83.
Mr. Babarinde was born on November 7, 1937 in Nigeria to the late Adeniji Babarinde and Elegbede Suberu. He belonged to the Church of the Lord (Aladura) Worldwide Organization where he worked as a Bishop in so many countries in and outside Nigeria: Portharcourt, Warri, Kaduna South, Ikirun, Ijebu Jesha, Kaduna Central, Ibadan, Abuja, Benin, Lagos, Kano, Ghana, and Sierra Leone. He retired in 2010.
He is survived by his wife Deborah (Adejare) Babarinde; his children, Engr. Adeola D. Babarinde and spouse Debola, Kemi R. Adegoke and spouse Femi, Serah Gbonegun and spouse Akin, Comfort Gbadamosi and spouse Samson, Aderonke Amusa and spouse Adeoye, and Oluwaseun Babarinde; and his grandchildren, Heritage Babarinde, Samuel Babarinde, Alex Babarinde, Isaac Adegoke, Rachel Adgoke, Paul Adegoke, Unice Adegoke, Debola Gbonegun, Yinka Gbonegun, Modupe Gbonegun, Adeola Gbonegun, Bolutife Olayemi, and Michael Fagade.
Visiting will be Friday, February 26 from 9am to 11:30am, with a service at 11:30am, at Joseph A. Lucchese Funeral Home, 726 Morris Park Avenue, Bronx. Interment will follow at Rose Hill Cemetery, 792 East Edgar Road, Linden, New Jersey.
Share: