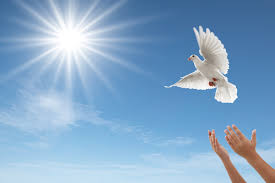 Emmanuel Osam, our brother, is popularly known as Ekow Kakraba. Thanks to our dad we had lots of siblings. He was 1 of 13 children, with him being the ninth on daddy's side and sixth on mama's side.  He enjoyed having a large family with strong support from all our siblings. Currently  there are only 3 brothers and 2 sisters left. Ekow Kakraba made our mother very hopeful. The doctor told our mother that "the boy was not going to live", but this tiny infant kept licking his tongue meaning that he was hungry. Then our mother would start feeding him. This means if you want to eat, then you want to live. He grew up a nice kid and started his schooling in his father's school at Master Sam Memorial Preparatory School. It was there that his interest in music illuminated, he continued his secondary education at Aggrey Memorial College. After graduation, he was employed at the Social Security Administration in Cape Coast. At the same time, he was impressive in his musical field, and he was played with talented musicians in the Ghana like Pat Thomas, AB Crentsil. Emmanuel Osam came to the United States with a musical group. While in the US, he joined a lot of churches and performed. He donated musical instruments for the churches. He performed on Sundays. He supported 4 churches on Sundays, in the morning, afternoon, and night. Apart from his love for music he was a very loving brother and we were all very attached to him. We will miss him dearly.
He is survived by  6 daughters, 1 son, 5 grandchildren.
Rest in peace Ekow Kakraba.
Visiting will be Friday from 4-8pm at Joseph A. Lucchese Funeral Home, 726 Morris Park Avenue, Bronx. Family and friends wishing to join the visiting virtually may do so by joining a Zoom meeting- Meeting ID # 85495177762- Passcode- 278203 at any time during visiting. Interment will take place on Saturday at 12pm at Lakeview Memorial Park, 1300 Route 130N, Cinnaminson, NJ.
Share: