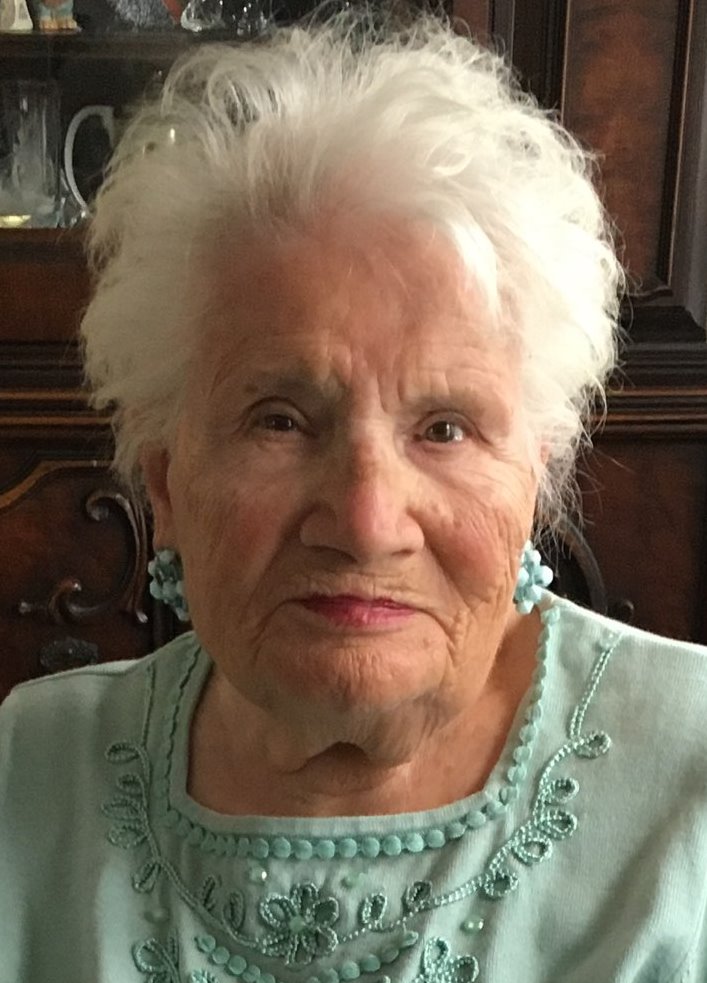 Flora Ferrante was born Flora Bedini on March 9, 1926 in the Bronx.  She was born to Zulema Pettinari and Adolfo Bedini who had both emigrated from Ostra in the Marche region of Italy several years earlier.
Flora died on October 26, 2020 at the age of 94, in the home that she lived in for 92 years of her life, surrounded by her family.  She would often tell stories of having grown up in that house and especially how that house sustained not only her family, but also extended family and friends during World War II.
While attending high school at Christopher Columbus, Flora participated in a "co-op" program, where she went to school and worked during alternating weeks.  The job that Flora worked was as a secretary at Macy's Herald Square.  Macy's provided good working experience and was the place where she met the love of her life, fellow coworker, Nicholas Ferrante.  They were married for 69 1/2  years when Nick predeceased her 4 years ago.
Flora and Nick raised their family, three daughters, in that house in the Bronx.   She loved tending the lovely garden originally planted by her parents.  Flora was always involved in her daughters' schooling and actively participated in the Mothers Club, Mater Dei Society, at St Francis Xavier.  She planned many card parties and other events for the Mother's Club.
In her later years, Flora continued to participate in many activities including the AARP at St. Francis Xavier.  She led this group in participating in three charities, collecting pop tabs for The Ronald McDonald House, Box Tops for Education for St. Francis Xavier School and Labels for Education for St. Raymond's School.  She was an accomplished task master, and developed a presentation instructing the AARP members exactly how these items were to be handled and collected.  She was affectionately known as the "PopTab Queen" by those who loved her.
Flora is survived by her three daughters, Christine, Renee Fiorenza (Silvano), Noreen Ferrante (John Piccione), her six grandchildren, Sabrina Fiorenza-Sagliocca (Carlo), Steven Fiorenza (Corey Andrews), Olivia Piccione, Victoria Piccione, Madeline Piccione and Thomas Piccione, and her great granddaughter, Sophia Sagliocca.
Visiting will be on Wednesday October 28 from 4:00 to 8:00pm at John Dormi & Sons Funeral Home, 1121 Morris Park Avenue, Bronx, NY.   Mass of Christian Burial will be on Thursday, October 29 at 10:00am at St. Francis Xavier Church, 1703 Lurting Avenue, Bronx, NY.  Entombment to follow at Ferncliff Cemetary, 280 Secor Road, Hartsdale, NY.  Anyone seeking to make a gift in Flora's name is asked to consider the Ronald McDonald House Charities, Flora's favorite charity, https://www.rmhc.org/ .
Share: