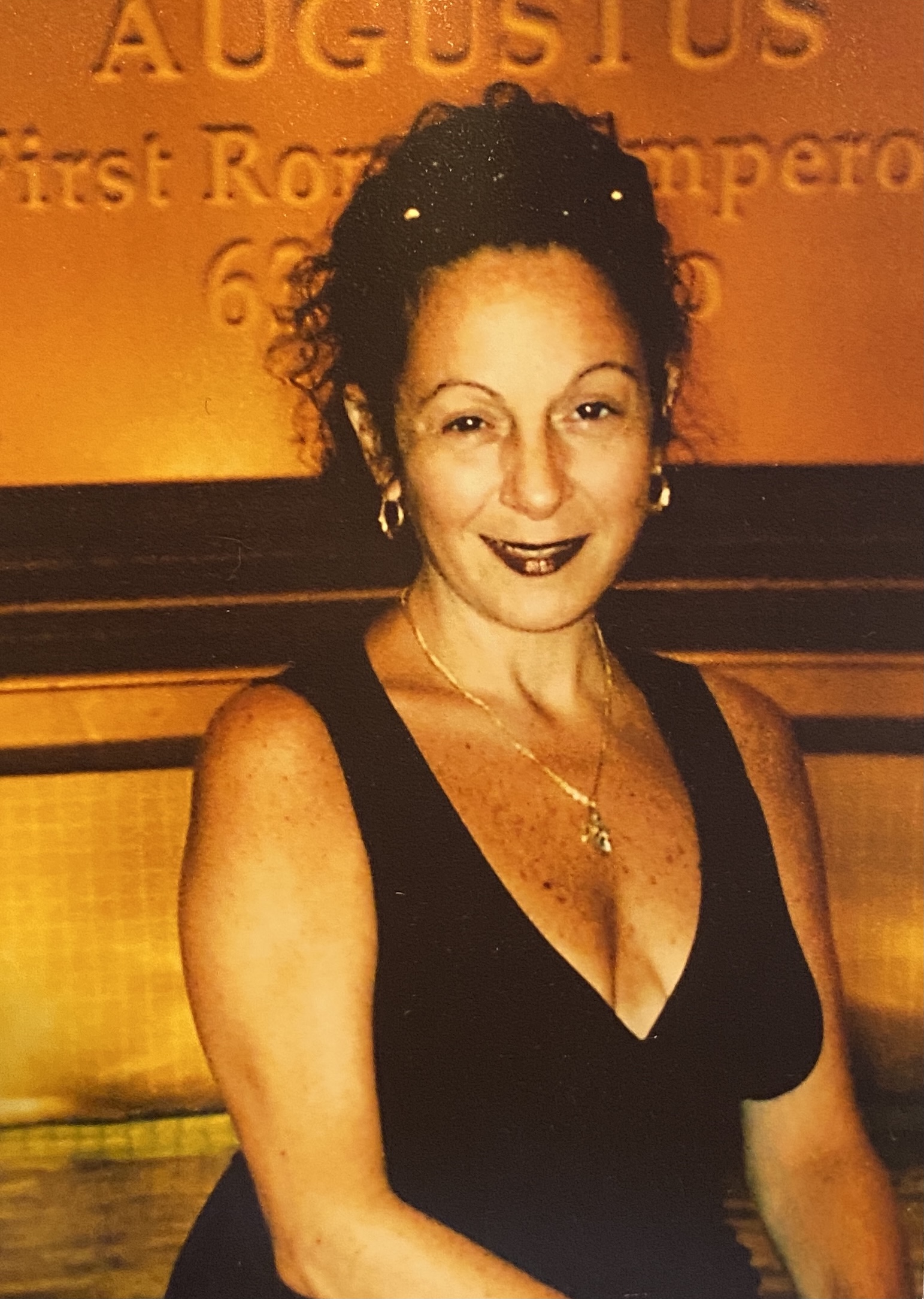 Gabrielle "Gab" Federici was called home to our Lord and her parents on Monday, June 21st at the age of 53. She was a loving daughter, wife, mother, sister, Nana and friend to all who knew her.
Gabrielle was born in Manhattan to Patrick Federici and Mary Margaret Ritterbusch. She is survived by her two children Angela Mazzola and Anthony Palermo, granddaughter Giavanna Mazzola, sister Nicole Federici, my father Stephen Barbero and her husband Joseph Mendola.
Gabrielle was raised in the Bronx. She graduated high school at Sacred Heart in 1986 and later went on to get her Associate's Degree at Mercy College in 2006. She worked for the Department of Education for over 10 years where she made lifelong friends and positively impacted the lives of the children that she worked with.
She was full of life with a soul of nature with the heart of the ocean. She loved the ocean so much, wanting to be one with the dolphins at sea. Besides that she love seashells, rocks, and cooking. She loved baking and doing crafts with her granddaughter. She enjoyed every moment of her life till her last breath. 
Family, friends and others whose lives Gabrielle has touched are invited on Saturday from 8:30am to 10:30am to John Dormi & Sons Funeral Home, 1121 Morris Park Avenue, Bronx. Mass of Christian Burial will be Saturday at 11am at St. Clare's of Assisi Church, 1918 Paulding Avenue, Bronx. Interment will be private. 
In lieu of flowers the family is asking for donations in her memory  to the St. Jude Children's Research Hospital
Share: