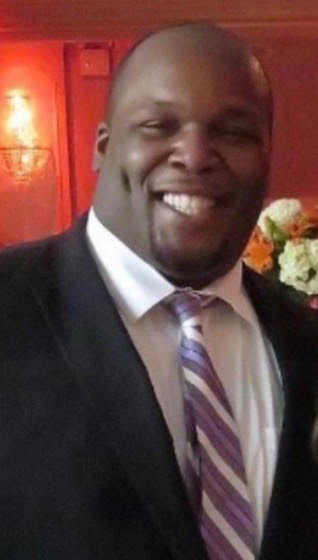 George Thompson Otubure Eshareturi was born on February 13, 1984 in the Bronx, New York. He passed away unexpectedly on May 3, 2020 in New York, New York. He was 36 years old.
George had a big personality to match his stature from the day he was born. Anyone who met him fell in love with his dimpled cheeks and warm smile.
He attended Mount St. Michael High School in the Bronx where he was a star football player for four years. In his senior year, George was awarded the title of Captain of the team. As an All State football player, he represented New York in the Governor's Bowl in 2003. He went on to continue his football career at the University of Iowa and then on to Rutgers University. In recent years he was a beloved member of the community at St. Dymphnas in the East Village.
He is survived by his mother Dilys Eshareturi, his sisters Maxine Stephenson, Victory Eshareturi, and Glory Eshareturi, as well as his brothers Robert Eshareturi and Blest Eshareturi. His father, Thompson Eshareturi, survived him by one day and passed on May 4, 2020. George was loved by many and will be missed.
Share: