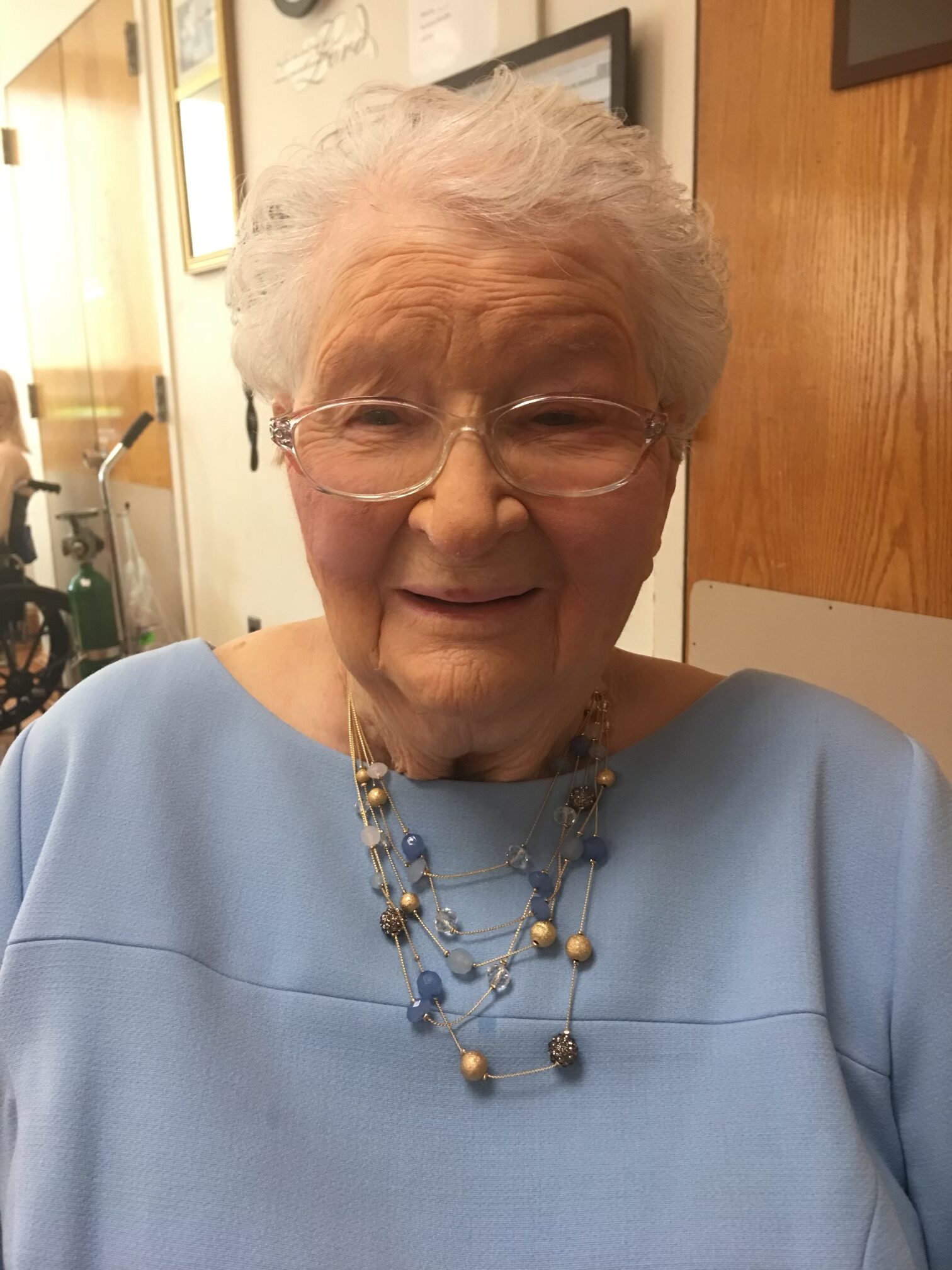 Irene Corbellini, a resident of Clifton, New Jersey and formerly of the Bronx, died on December 11, 2020. She was 97.
Mrs. Corbellini was born on February 15, 1923 in New York City to the late Edwin and Rose (Strauss) Koehler. On December 21, 1942 she married Peter J. Corbellini in New York City. He died on September 16, 1983. For many years before her retirement she worked for Mutual of New York.
She is survived by her children, Paul Corbellini and his wife Mildred, Gail Pisani and her husband Arthur, and Robert Corbellini and his wife Barbara Miller; her grandchildren, Justin Pisani and his wife Michelle, Damon Pisani, and Joia Pisani; and her nieces and nephews, Diana Leone and her late husband Nicholas, Rosemarie Buonconsiglia and her late husband Angelo, Michael Coppola and his wife Pat, Christine Koehler, the late Michael Koehler and his wife Annette, Larry Koehler and his wife Irene, the late Frank Koehler, Paula Moscone and her husband Robert, Pamela Tompkins and her late husband Gilbert, and Virginia Cappello and her husband Michael.
Visiting will be Monday from 10:30am to 1:30pm, with a service at 1pm, at Joseph A. Lucchese Funeral Home, 726 Morris Park Avenue, Bronx.
Interment will follow at Woodlawn Cemetery, East 233rd Street and Webster Avenue, Bronx.
Share: