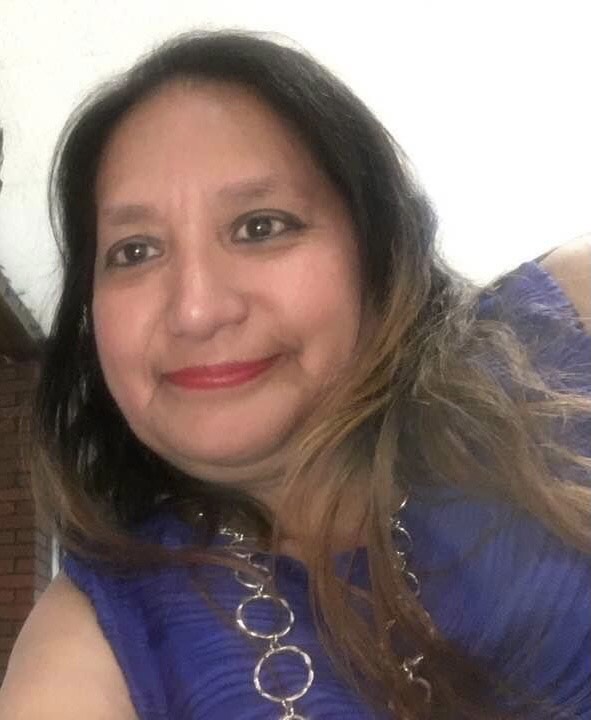 Irene Muentes, a longtime resident of Middletown and formerly of New York City, died on April 19, 2021. She was 61.
Mrs. Muentes was born on June 18, 1959 in New York City to Flerida (Pilozo) and the late Felix Muentes. She worked as a supervisor for the Metropolitan Museum of Art for over 33 years and was an active member of the Mulberry House Senior Center where she met her good friend Elsa. She was very well known and made a big impact on many people's lives, especially in the Town of Middletown. She was an active volunteer- helping bring food to those in need. She was a very bright blue beautiful soul who didn't take anything for anyone. She loved the clouds and the sky- and now she is at her dream home watching over her family and guiding them to continue to cherish her memory and move forward with their lives- only bringing good things.
She was a beautiful daughter, mother, wife, grandmother, great grandmother, and friend. She leaves behind her two daughters, Stephanie Pabon and Vanessa Ramos; her husband and love of her life who made her happy, Jorge Figueroa; her eight grandchildren, Jimmy Fernandez, Joshua Fernandez, Daniella Molina, Leylah Avila, Cassandra Molina, Angelina Molina, Joseph Pabon, and Jacob Pabon; her two grandbabies who she will continue to watch over, Giovanni Fernandez and Ivy Rose Molina; her mother, Flerida Muentes; and her brother, Felix Muentes.
Visiting will be Sunday from 2-6pm at Joseph A. Lucchese Funeral Home, 726 Morris Park Avenue, Bronx. Family and friends wishing to attend the visitation virtually may do so by clicking the following link at anytime during the visiting Muentes Visitation  The family will be gathering at the funeral home on Monday at 11am- followed by interment at All Faiths Cemetery, 67-29 Metropolitan Avenue, Middle Village.
Share: