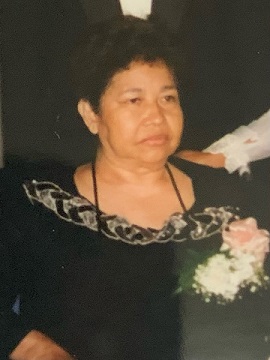 Our precious mother, Isabel Varela, passed away on Monday February 27th, 2023 at the age of 85.
She was born in Tela, Honduras and immigrated to the United States on 1994. Isabel devoted her life to her 11 children. "Chavela" as she was known by her friends is survived by her husband of 58 years, Lloyd; her 11 children (Miriam, Saadia, Alfredo, Maribel, Jose, Claritza, Marvin, Ivania, Martha, Gicela, Carlos); 21 grandchildren and 26 great-grandchildren.
Visitation will be Friday, March 3 from 4-8pm at Joseph A. Lucchese Funeral Home, 726 Morris Park Avenue, Bronx. Family and friends wishing to attend the visitation virtually may do so by clicking the following link at any time during the visiting hours Varela Virtual Visitation Mass of Christian burial will be Saturday, March 4 at 10am at Our Lady of Solace Church, 731 Morris Park Avenue, Bronx. Interment will follow at Woodlawn Cemetery, East 233rd Street & Webster Avenue, Bronx.
Share: