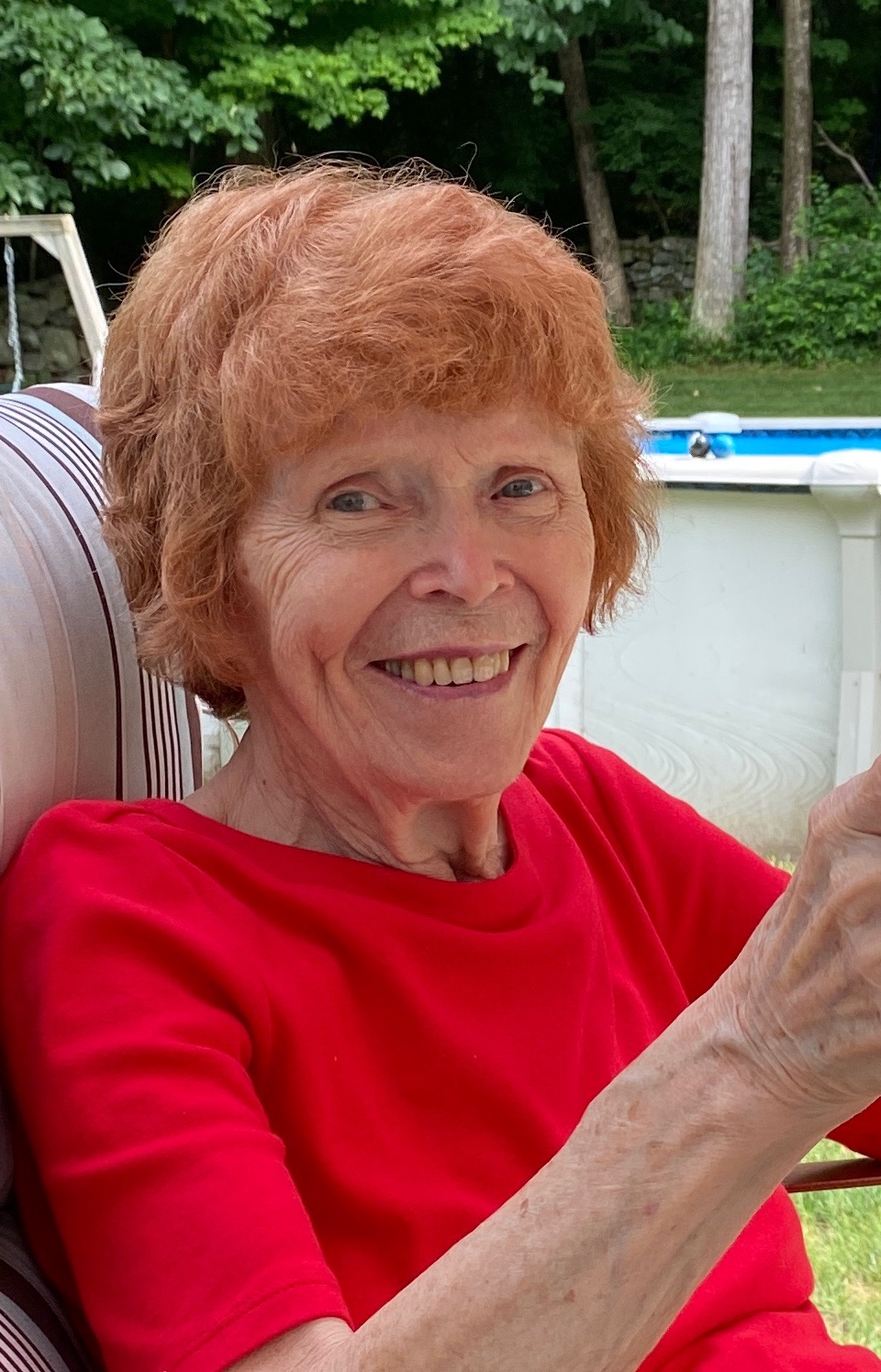 Isabelle passed peacefully in the home that she loved and shared with her beloved husband, Stanley, since their wedding day, July 19,1958. She was neither ill nor in pain. We believe it was the true desire of her heart to be in heaven, glorifying her God, and wrapped again in her husband's arms.
Isabelle loved her home on Bogart Avenue in the Bronx where she lived in complete independence. Isabelle thrived in her community of neighbors and friends. She was a dedicated member of St. Clare of Assisi parish. She was also a living example of what it means to "shop local" as she was well known and loved by the merchants and store attendants on Morris Park Avenue. Whether it was a girls day at the nail salon, selecting meat at her favorite butcher's, gathering groceries at Big Deal Food Market or Rite Aid, delivering laundry, or conducting her banking, Isabelle was determined and resourceful in managing it all. And she did it with total style and grace. It only took a brief encounter for someone to quickly realize this lady is a "class act".
Isabelle had a quiet strength. She also had a heart filled with joy and peace. She was a woman who deeply loved her husband and she was a woman who was loved and cherished by her husband. They both worked hard, Stan as a laboratory chemist and Isabelle as an Administrator in Commercial Real Estate in Manhattan. They treasured their summers watching sunsets in Hampton Bays and they delighted in celebrations at their Bronx apartment. They were a couple who knew how to cultivate loving relationships with family, friends, and any new acquaintance.
Isabelle's parents, Patrick and Isabella McGoorty, came to America from Scotland and she was proud of her heritage. She was a native New Yorker, growing up in the Bronx with her two brothers and two sisters. As both her parents and siblings aged she never hesitated to provide her support in whatever way was needed. Isabelle was totally dedicated to family. As her siblings and their spouses passed away, she intensified her attention toward her many nieces and nephews. She never once missed a birthday or anniversary and always chose to be included in family gatherings and events. She was an incredible mentor, confidant, and source of stability and strength. She also knew how to light up any occasion with her warm smile, infectious laugh, and ability to welcome you in.
Isabelle leaves a tremendous hole in our hearts with her passing. There is, however, comfort in knowing, that she is in heaven with the man she says is "forever in my heart".
Visiting will be Tuesday from 2-4 & 6-8pm at John Dormi & Sons Funeral Home, 1121 Morris Park Avenue, Bronx. Family and friends wishing to attend the visitation virtually may do so by clicking the following link at any time during the visiting hours Bielaczy Visitation Mass of Christian Burial will be Wednesday at 10am at St. Clare's Church, 1918 Paulding Avenue, Bronx.
Isabelle will join her husband at Calverton National Cemetery on January 19th, her 90th Birthday.
In lieu of flowers, we ask that you consider a donation in her memory to Stephen Siller Tunnel to Towers Foundation  or to a charity of your choice.
Share: