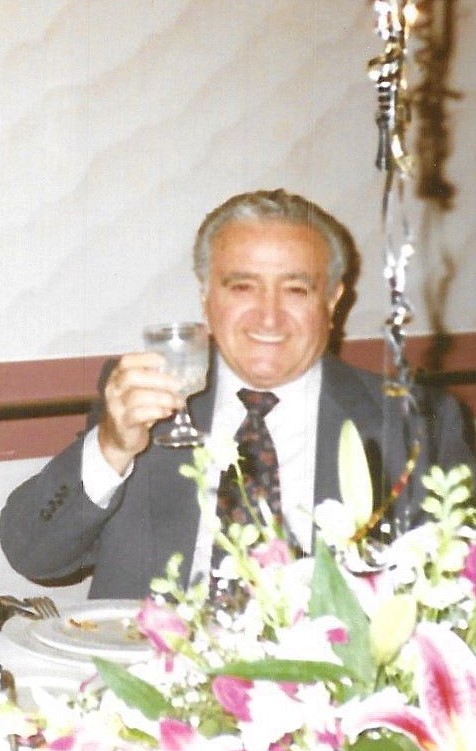 James "Jimmy" Sacino, a life-long resident of New York City, died peacefully at his home in the Bronx on Tuesday, December 7, 2021, after a long and blessed life of nearly 97 years.
A beloved son, brother, husband, father, grandfather,  great-grandfather, uncle, and friend, James was born to Joseph Sacino and Maria Sacino (née Vodola) on January 17, 1925, and grew up in East Harlem, part of a vibrant and close-knit Italian-American community. He served in the United States Army during World War II in the Pacific Theater. James had a long career for the New York City Department of Highways, working his way up to become a district foreman at the 158th Street Depot.
James is predeceased by son, Bro. Joseph Sacino, brothers Johnny, Mikey, Tony, and Willie, sisters Lucy Carbone (Billy) and Rosie Bochicchio (Vito). He is survived by his devoted wife of 74 years, Jennie (née Giordano), daughter Marie, grandsons Jay (Genesis), Matthew (Michael), and Mark (Samantha) Ehrlich, great-grandson Kevin Jay Ehrlich, and countless nieces and nephews, all of whom he adored.
Visitation is scheduled for Thursday, December 9, 2021, from 2-4pm and 6-8pm at Joseph A. Lucchese Funeral Home, 726 Morris Park Avenue, Bronx. A Mass of Christian Burial will be held at 10am on Friday, December 10, 2021 at St. Clare's Church, 1027 Rhinelander Avenue, Bronx.
In lieu of flowers, donations in James' memory may be made to The Calvary Hospital Fund in recognition of the family's gratitude for the care James received in his final days.
Share: