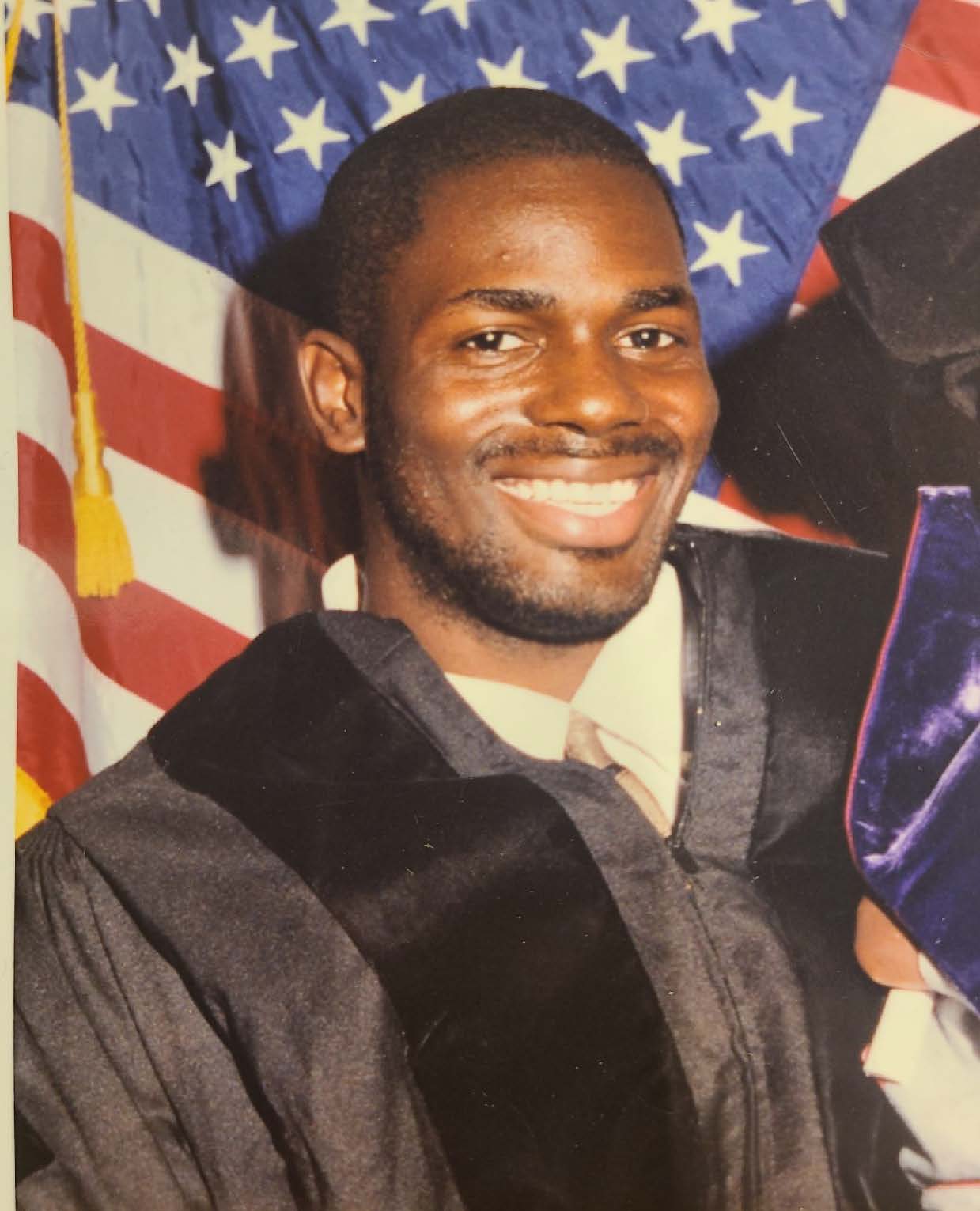 "Success is to be measured not so much by the position that one has reached in life as by the obstacles which he has overcome." -Booker T. Washington
Jemal Atif DeShong came into this world on the morning of November 25th 1975. He was the eldest child born from the union of the Edwin Robin DeShong and Cheryl DeShong. He attended and graduated from All Saints elementary school in Harlem. He then received his formal education from Cardinal Hayes High School. He was accepted into the N.O.A.H. scholars program (New Opportunities At Hofstra University) that provided students from diverse and lower socioeconomic backgrounds the opportunity and access to higher education. The N.O.A.H. program would lay the foundation for him to become a staunch advocate for social justice and fighting against racial disparities in the criminal justice system. He graduated from Hofstra University with a Bachelor's Degree in Liberal Arts and Science. Jemal then went on to pursue his graduate studies in Criminal Law from CUNY School of Law in Queens. Jemal demonstrated perseverance and fortitude despite many obstacles and odds, he passed the bar exam and received his license to practice law on January 29th, 2002.
Many who knew Jemal would describe him as a passionate, loving, charismatic, funny, astute and determined individual. Jemal had the mental agility to think on his feet and come up with creative solutions to any problem. As an attorney, Jemal was able to tackle the harsh realities of systematic racism and injustices in the court system. Having grown up in Harlem and seeing this first hand, Jemal wanted to give back to his community and be a catalyst for change. Jemal had his own private practice in Mount Vernon. He often took on pro bono cases defending clients that had been wrongfully accused and who did not have proper representation.
Jemal loved basketball. When he was younger he couldn't wait to pick up his baby sister, Rashida, from afterschool and run across the street to the park to shoot some hoops with his friends. Jemal's name means "radiant and beautiful." Our late Aunt Jean affectionately referred to him as a gem. Jemal had a beautiful smile and infectious laugh. He exuded so much confidence and life that when he walked into a room, it would light up.
Jemal was passionate about Rap and Hip Hop music. He used it as a vehicle to express himself so that listeners could understand his personal experiences growing up in an urban community that was faced with poverty, drugs, and crime. Jemal went on to establish his own music company called Street Legal Enterprise (SLE) and produced his first album called Law and Disorder.
On the morning of March 10th, 2022 Jemal died tragically. He was preceded in death by his father, Edwin Robin Deshong and stepfather, Richard Williams. Jemal leaves behind to cherish his memory, his loving mother and biggest supporter Cheryl Deshong, his sister Rashida Deshong, his brother Robin Deshong Jr., his two children, Christopher Isaiah and Tia Korrea, his aunt Iris Dawson, his niece Nia and two nephews Xavier, and Leke. A host of cousins and many friends and extended family.
Jemal we love you and you will be missed.
Visiting will be Friday from 4-9pm at Joseph A. Lucchese Funeral Home, 726 Morris Park Avenue, Bronx. Family and friends wishing to attend the visitation virtually may do so by clicking the following link at any time during the visiting hours DeShong Visitation  Funeral Services will be Saturday from 9:30am to 11am at the Funeral Home. Family and friends wishing to attend the services virtually may do so by clicking the following link at any time during the services DeShong Funeral Services  Interment will follow at Oakwood Cemetery, 304 Lexington Avenue, Mount Kisco, New York.
Share: