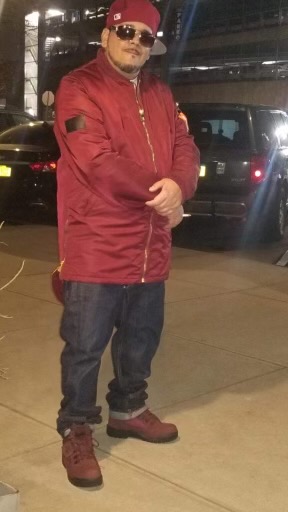 Jimmy Jiraud, a longtime resident of the Bronx, died on May 18, 2021. He was 50.
Mr. Jiraud was born on September 15, 1970 in New York City to Luis and the late Maria (Virola) Jiraud. As most may know Jimmy was very attached to his mother Maria, but he loved his father Luis just as much. Jimmy truly cherished his family, his children and grandchildren, all his nieces and nephews who were more like daughters and sons to him, aunts and uncles and his cousins. Jimmy was truly a Jiraud in that sense. Jimmy was a lovable person and he had friends everywhere he went. He learned to love God and as time went by,  he became a more loving and caring person towards everyone family and friends alike. Jimmy had a forgiving heart, he never held any grudges against anyone. Just as importantly he learned to seek forgiveness from others. Jimmy was a natural happy soul. He was a comedian.  He was a good dancer,  something that he occasionally bragged about and would demonstrate. He will be missed by his family, by his friends. But now the Lord has called him and he's dancing with his creator and his biggest Fan Jesus. Jimmy would wish that everyone remember him with love and happiness, not with sadness and mourning. Now he will intercede for all that loved him and all that he loved. The bible says in Psalms 30:5 weeping may endure for the night, but joy comes in the morning.
Visiting will be Friday from 4-8pm at Joseph A. Lucchese Funeral Home, 726 Morris Park Avenue, Bronx. Family and friends wishing to attend the visiting virtually may do so by clicking the following link at any time during the visiting hours Jiraud Visiting Mass of Christian Burial will be Saturday (time and place pending). Interment will follow at St. Raymond's Cemetery, 2600 Lafayette Avenue, Bronx.
Share: