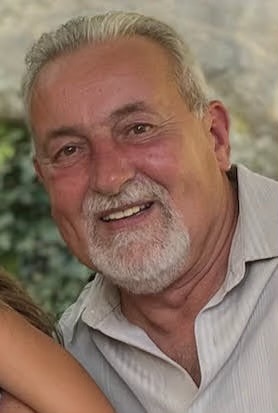 John J. Occhino, a resident of Brookfield, Connecticut and formerly of the Bronx, died on November 5, 2023. He was 67.
Mr. Occhino was born on September 2, 1956 in the Bronx to the late Arthur and Dorothy (Schmidt) Occhino. He worked for 32 years at the New York City Transit Authority . After his retirement he worked at Westchester Airport. Throughout all of those years he worked with an amazing group of men between both jobs. In his spare time he loved playing bocce every Thursday at Armando's Restaurant in Bethel, Connecticut with his friends and neighbors, Eddie and Gina Feerick, who he had countless nights of fun and wins, of course. The love he had for friends and family was indescribable. He will be miss by everyone he came into contact with throughout his life.
He is survived by his wife Catherine Occhino, who he loved very much as she stood by his side through everything; his son, Johnny Occhino; his daughter, Jennifer O'Brien and her husband Dennis; his son, Michael Occhino and his wife Marykate; and nine grandchildren, Dennis, Alyssa, Vincent, Thomas, Angelina, Ariana, Gianna, Lilyana and Michael, who were all the apple of his eye they meant the world to him. He is also survived by his brother, Tony Occhino; his sister, Jeanie Occhino; his sister, Joanie Occhino and her husband Michael Perez; his sister, Jenny Norton and her husband Dan; his brother-in-law, Richie Maggio; not to mention his countless nieces and nephews. He was a great uncle to all his nieces and nephews. He was loved by everyone. He is pre-deceased by his sister, Kathy Maggio.
Visiting will be Wednesday from 4-8pm at John Dormi & Sons Funeral Home, 1121 Morris Park Avenue, Bronx. Mass of Christian Burial will be Thursday at 11am at St. Francis Xavier Church, 1703 Lurting Avenue, Bronx. Interment will follow at Gate of Heaven Cemetery, 10 West Stevens Avenue, Hawthorne.
Share: