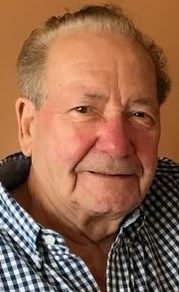 Joseph Porco, a longtime resident of the Bronx, died on June 4, 2023. He was 92.
Mr. Porco was born on March 17, 1931 in Carolei, Cosenza, Italy to the late Giacinto and Maria Porco. For many years before his retirement he worked at Dick Gidron Cadillac as an auto mechanic. He was a member of the Carolei Club, and was often seen in the neighborhood Italian cafes playing cards.
He joins his recently departed wife Teresa (Miniaci) Porco. He is survived by his four children Frank Porco, George (& Jody) Porco, Marie (& Pete) Girolamo, and Johnny (& Patricia) Porco; and his grandchildren Joseph Porco, Peter J. Girolamo, Evan Porco, Jesse Girolamo, Joey Porco, Matthew Porco, and Kaitlyn Porco. He is survived by four brothers, Alfredo (& Guiseppina), Paolo (& Antoinette), Angelo and Francesco, residing in Calabria Italy. He leaves brother-in-law Bruno Spadafora, and sisters-in-law Anna Miniaci, Edvidge Didato (& Bob), and Santina Porco; and countless nieces and nephews in New York, Calabria and Canada. He was predeceased by seven brothers and sisters.
Visiting will be Thursday from 4-8pm at Joseph A. Lucchese Funeral Home, 726 Morris Park Avenue, Bronx. Mass of Christian Burial will be Friday at 11am at Our Lady of Solace Church, 731 Morris Park Avenue, Bronx. Entombment will follow at Ferncliff Cemetery, 280 Secor Road, Hartsdale. In lieu of flowers the family asks that donations be made in his name to the American Heart Association/Diabetes research
Share: