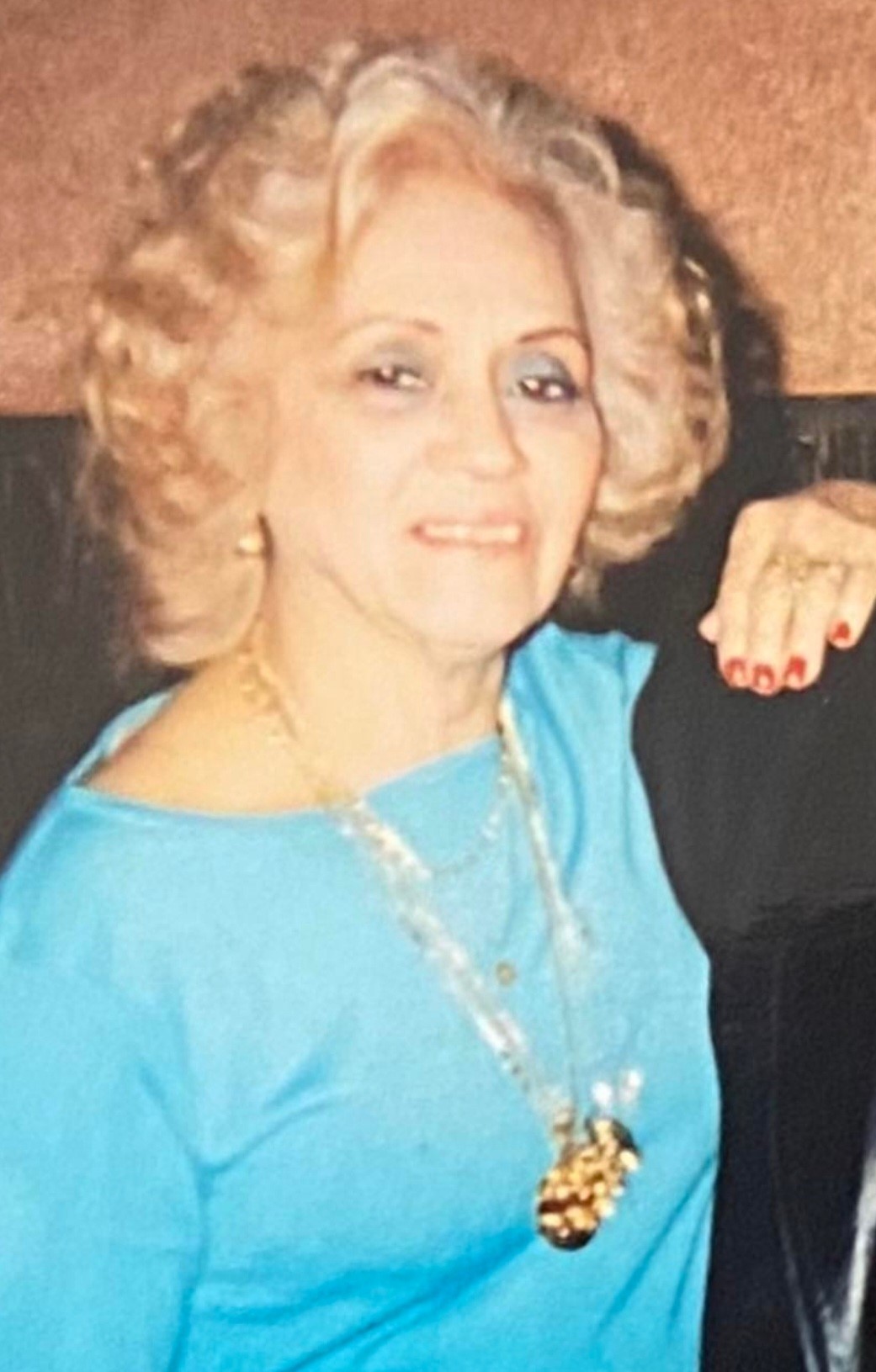 Juanita Torres, beloved wife of Julio E. Torres and a longtime resident of the Bronx, passed away on Friday, July 28, 2023, at Albert Einstein, Jack D. Weiler Hospital after a long battle with dementia.
Born on June 12, 1931 in Caguas, Puerto Rico, she was the daughter of the late Felipe and Monserrate (née Camacho) Candelas.  She grew up in Caguas, Puerto Rico and later in the Bronx, New York and graduated from Morris High School in the Bronx.
Juanita worked for many years in the shipping industry as an import/export clerk.  She loved a good joke, entertaining, shopping, traveling, spending time with family and friends and playing the slot machines in Atlantic City.  Juanita was a good Samaritan will be greatly missed by family and friends.
She is survived by her husband Julio E. Torres of the Bronx, NY, with whom she shared 63 years of marriage; two sons, George H. Torres of the Bronx, NY and James P. Torres and his wife, Lydia Mendez of Plainfield, NJ, a daughter, Michelle M. Memoli and a grandson Vincent A. Memoli both of Peekskill, NY, a granddaughter, Arianna E. Memoli of Brooklyn, NY and her sister, Antonia Quintero of Peabody, MA as well as many nieces and nephews.  Besides her parents, she was preceded by her daughters, Maria Milagros Torres and Maria Dolores Torres of the Bronx, her brothers, Hector Candelas of Caguas, Puerto Rico and Luis Candelas of the Bronx, NY, her sisters Alicia Cortes and her husband Alexander of Lakewood, NJ and Monsita Torres and her husband Jose Luis of Wallingford, CT.
Visitation will be Friday, August 4 from 4-8pm at Joseph A. Lucchese Funeral Home, 726 Morris Park Avenue, Bronx.  Family and friends wishing to attend the visitation virtually may do so by clicking the following link at any time during the visiting hours Torres Virtual Visitation . Final visitation will be on Saturday, August 5 from 8:45-9:30am followed by a 10am Christian Mass at Holy Rosary R.C. Church, 1510 Adee Avenue, Bronx. Cremation will be private.
Share: