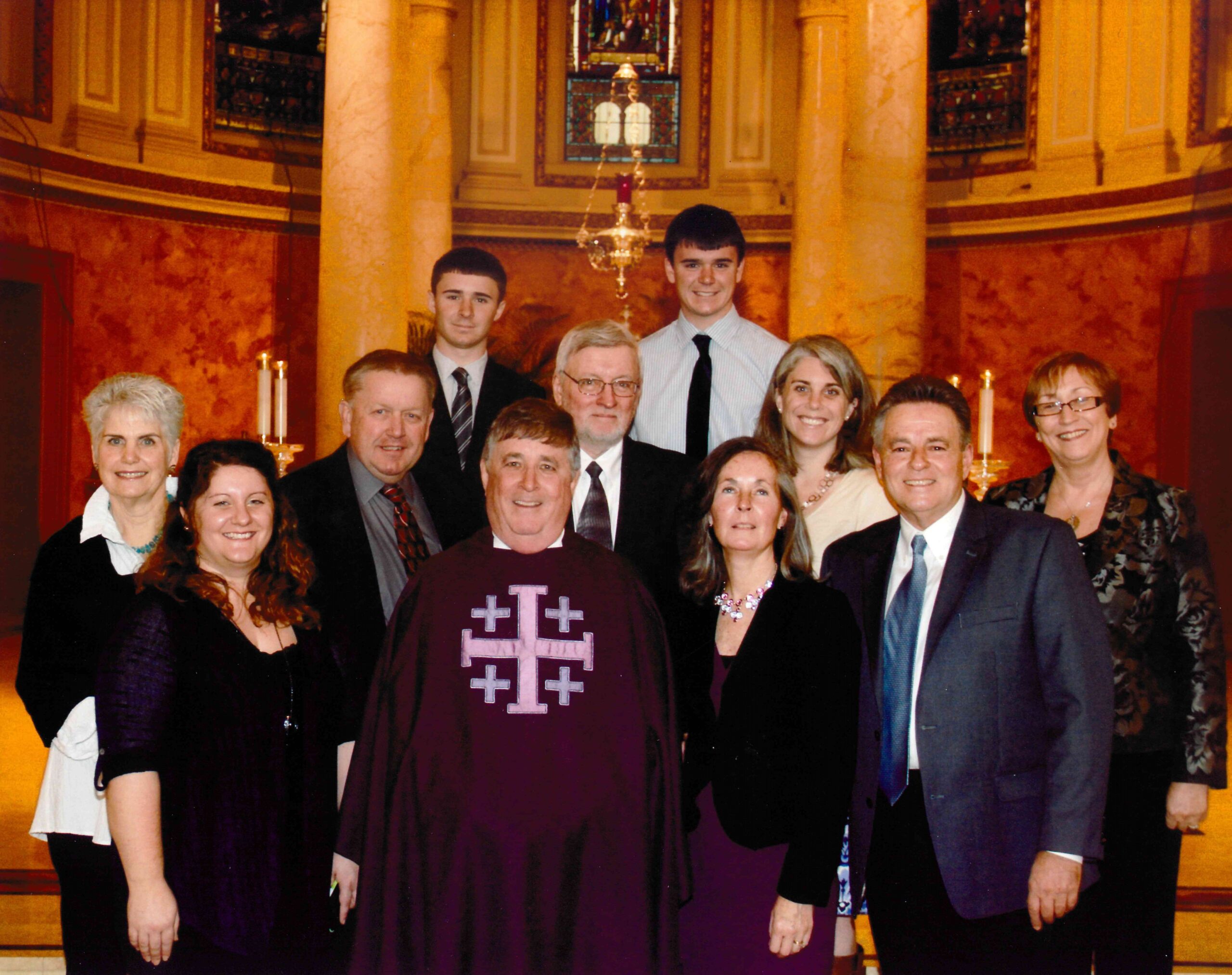 The family of Kevin Francis Graham ask your prayers for the unexpected sudden death of their beloved brother, Kevin, who quietly went to the Lord on Thursday, January 19, 2023 in his home in the Bronx.
Kevin was a life-long resident of the Bronx and a proud graduate of Catholic schools — St. Anthony's Elementary School (Commonwealth Avenue) and the Sisters of Charity, Cardinal Spellman High School (1973), graduate of Manhattan College in Riverdale and various other institutions in the medical administrative field in NYC.
He served for many years in the Administrative Offices of Montefiore Hospital (Bronx) and the Westchester Medical College in Valhalla until 1993. Kevin was a dedicated home care-giver to his father, John, who died in 1992 and then to his mother, Mary, who died in 2007. He was truly there for them 24/7.
Kevin was involved in many community groups, Bronx historical conferences and veteran memorials in the Van Nest and Morris Park areas where he lived. He was especially supportive and generous to church and educational programs at Cardinal Hayes High School, St. Raymond Parish and St. Frances de Chantal Parish, always willing and ready to help his brother, John, in these different assignments. His most recent contribution to his home parish of St. Clare was to begin a weekly Rosary Recitation in several languages.
Kevin will be terribly missed by his brother John, and sister Mary, brother-in-law George, sister-law Mary Kay, nieces Eileen and Bridget, nephews Brendan (and his wife Paulina) and Kevin, cousins in Ireland and England, relatives, colleagues from the hospitals, friends and neighbors in Morris Park where he loved to walk and talk! We pray that he will join his parents, Mary and John, as well as brother Thomas (deceased June 2022) in the happiness of eternal life and divine peace.
Visiting will be Wednesday from 3-7pm at John Dormi & Sons Funeral Home, 1121 Morris Park Avenue, Bronx. Mass of Christian Burial will be Thursday at 10am at St. Clare's Church, 1918 Paulding Avenue, Bronx. Interment will follow at St. Raymond's Cemetery, 2600 Lafayette Avenue, Bronx. In lieu of flowers, please consider a donation in his name to St. Clare's Church or your own favorite charity. God bless your generosity in Kevin's name.
Share: