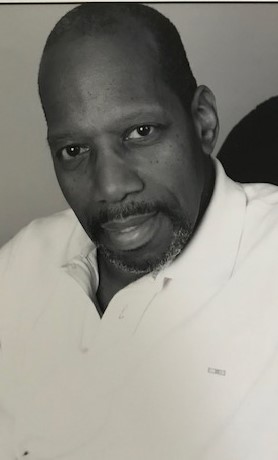 Leroy, or Lee as he was affectionately called, was born in New York City, one of twins, to Anthony and Virginia Reynolds, both of whom preceded him in death.
He spent his formative years in New York, attending public school and being active in intramural sports. He grew up in the church, accepting Christ as his savior, he was baptized on palm Sunday in 1961 and served as a junior deacon at First Corinthian Baptist Church in New York City. He had a competitive spirit and a love for the game of basketball and played on youth and community teams all the way through adulthood. His favorite accolade was telling the story of how he could dunk the ball and how he could palm the ball. He acquired the nickname" Hefty" because of his size and adeptness in ball handling. After graduating from Charles Evans Hughes High School, Leroy enlisted in the United States Air Force where he played semi-pro basketball for the Armed Forces team. He served his country honorably in Texas, Colorado, and Wiesbaden, Germany. It was in Germany that he met and married his sweetheart, Bettie Jones, and to this union was the blessing of two beautiful children, Eric Gerard and Chaundris Joanna. After returning to the United States in 1971, Leroy enrolled in Long Island University where he matriculated until he earned his Bachelor 's degree in Accounting. He worked in various aspects of accounting, including banking, finance, international business, and fleet operations.
In 1982, Leroy and his family relocated to Atlanta, Georgia. Having an entrepreneurial spirit and a desire to be his own boss, he established his own company that he operated in Atlanta, for several years. He later returned to New York to care for his aging parents and to be close to his twin brother, Larry, and his family.
He transitioned this life on Sunday, August 2, 2020, after having fought the good fight. He is survived by his brother Larry Reynolds (Sandra), one son, Eric Reynolds (Ayanna), one daughter, Chaundris Reynolds Barksdale; four grandchildren – Gerard, Christopher, Arynn, and Courtnei; two aunts, Altamese Reynolds of Hampton, Virginia and Willa Reynolds of Chicago, Illinois, a host of cousins, relatives and friends to cherish his memory.
Visiting will be Thursday, August 13, 2020 from 9am to 11am, with a funeral service at 11am, at Joseph A. Lucchese Funeral Home, 726 Morris Park Avenue, Bronx. Interment will follow at Calverton National Cemetery, Calverton, New York.
Early in the Morning
It was early in the morning when the angels came and rolled the stone away.
It's early in the morning when the dew falls and waters the earth with its mist, It's early in the morning when the sun also rises and the night vanishes into everlasting day.
Workers begin their trek over hills and dales, through rain, sleet and snow they make their way,
Through life's journey – sometimes with a smile, sometimes with a frown, and sometimes with suffering and pain.
Uphill, downhill, weighted with the cares of each new day
Yet the worker presses on for he has a job to do,
A goal to meet and a race to run.
He ran the race dutifully, and his heart cried out vociferously
I have finished my course, Lord, I have kept the faith
And I have moved on toward the upward way.
Early in the morning, as the dew fell on the roses,
On a sultry August morn, He stretched out His hand
Relieved his suffering and Gabriel sounded his horn
Early in the morning, He whispered Leroy's name, and said,
Lee, Welcome Home!
Bettie J. Jones
August 5, 2020
Share: