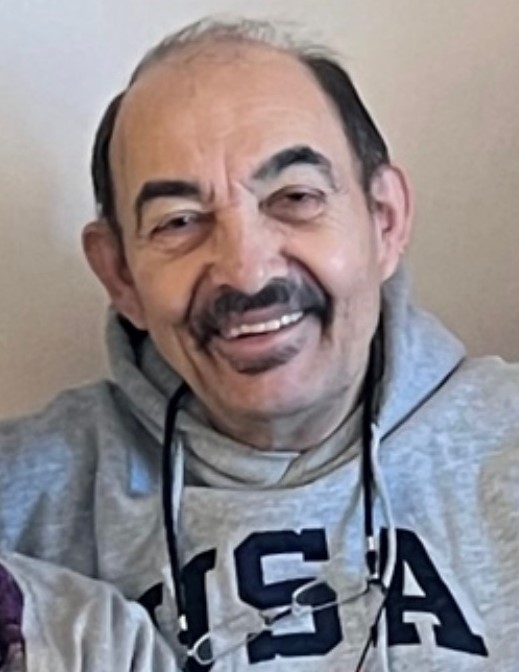 Louis F. Ciaramella, a lifelong resident of the Bronx, died on February 26, 2023. He was 74.
Louis was born on August 13, 1948 in the Bronx. He was a devoted son to Ralph and Josephine, a loving brother to Paul, sister-in-law Mary Ellen, a beloved brother to Lorraine and her life partner Bruce, and a faithful friend to Tom. He cherished his nieces, Danielle and Laura; grandnephew, Sean and grandnieces Iyana and Sage. He was loved by aunts, uncles, cousins and friends.
Louis brought joy, kindness and laughter to all who knew him. He was a great cook and baker and prepared many family dinners which we all enjoyed. It was not only good food, but lots of laughter and great memories around the table. For the Easter season he made Easter bread, pastiera and potato balls. For Christmas, we enjoyed his pignolatta, fig cookies, crescent cookies, zeppolis and wine balls.
Louis worked for the New York City Department of Child Support for 42 years- making lifelong friends along the way. As a young man, he served as an altar boy at St. Dominic Church and was a member of the Youth Group.
Louis learned the family history and Italian culture from hours spent with his beloved grandmother and her many friends.
He will be greatly missed for his kindness, sense of humor and bright personality. May he rest in eternal peace.
Visiting will be Tuesday from 4-8pm at Joseph A. Lucchese Funeral Home, 726 Morris Park Avenue, Bronx. Mass of Christian Burial will be Wednesday at 11am at St. Dominic's Church, 1743 Unionport Road, Bronx. Interment will be private.
Share: