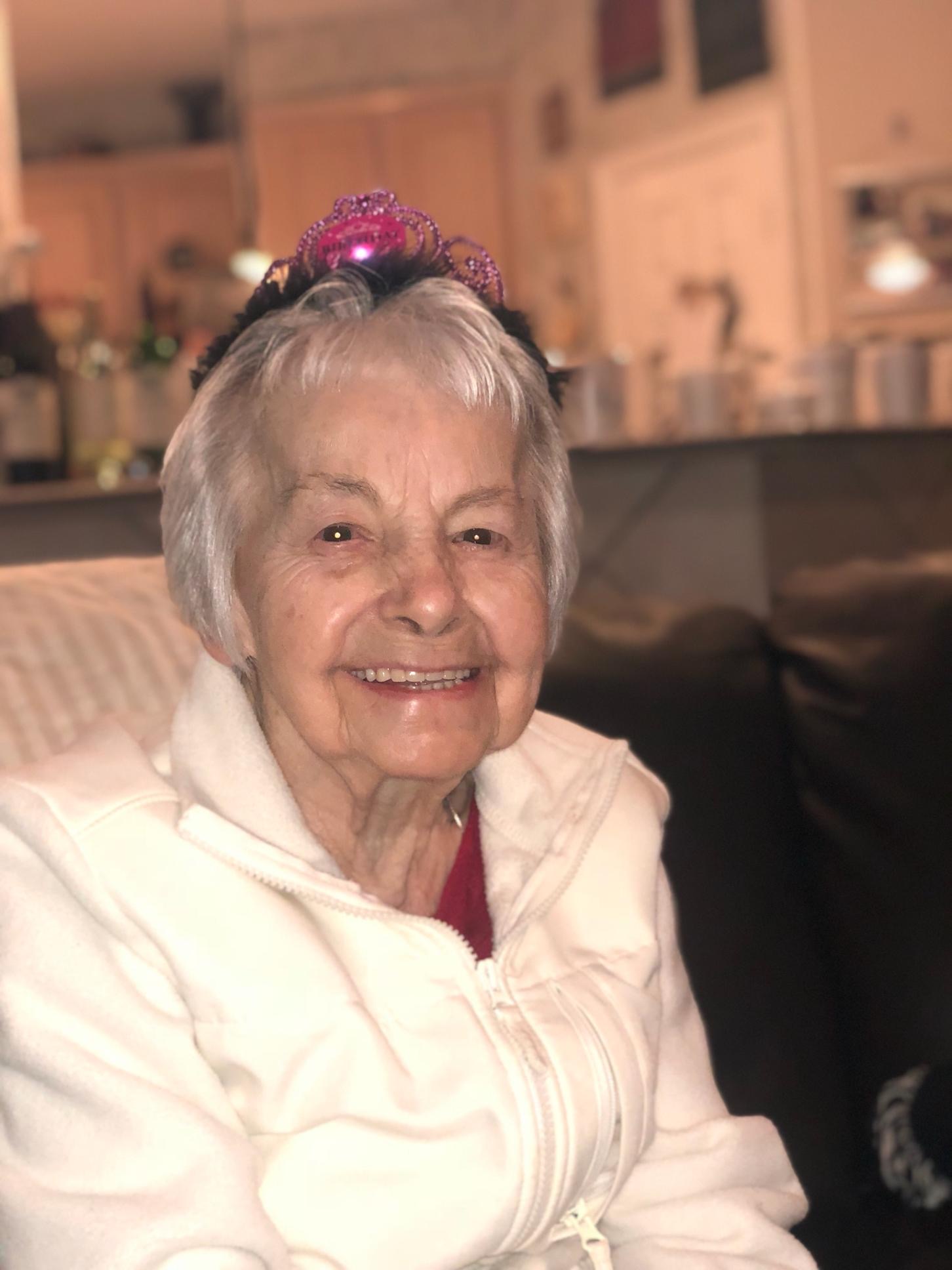 But by the grace of God I am what I am, and his grace to me was not without effect. No, I worked harder than all of them—yet not I, but the grace of God that was with me.
A life to be celebrated having graced us with her presence for 97 years. We mourn the loss of our mother Lucille Guarino.
Lucille was born in New York January 25th 1923. She married Joseph Guarino April 23rd 1950 and remained at his side until his death in 1994.
Joe and Lucille were blessed with three daughters, Debbie, Donna & Denise affectionately referred to as the 3 D's.
Each of her daughters were blessed with time spent with her after she became a widow.  This time spent with her deepened the bond between mother and child. Each of us carries her legacy of family values, faith and commitment in our daily lives.   Although her passing leaves an unfillable void in our hearts we know that she is reunited with all lost whom she held so dear and missed so much.
Lucille was a grandmother to Kevin and Reann from her daughter Debbie and her husband Glen Trethaway, Chris and Toni Ann from her daughter Donna and husband Joe Valentino, and James, Anthony, Joseph and Danielle from her daughter Denise and husband Lenny Giocondo.
Lucille is also a great grandmother to Liam and Luke and baby Stella. We have no doubt she is spending time in heaven with baby to Angelina due this July and baby to be Elora due in September.
Visiting will be Friday, June 26 from 9am to 11am at John Dormi & Sons Funeral Home, 1121 Morris Park Avenue, Bronx. Mass of Christian Burial will be Friday at 11:15am at St. Francis Xavier Church, 1703 Lurting Avenue, Bronx. Entombment will follow at St. Raymond's Cemetery, 2600 Lafayette Avenue, Bronx.
We ask that in lieu of flowers a donation be sent in her memory to the Alzheimer's Association, http://www.alz.org
Share: