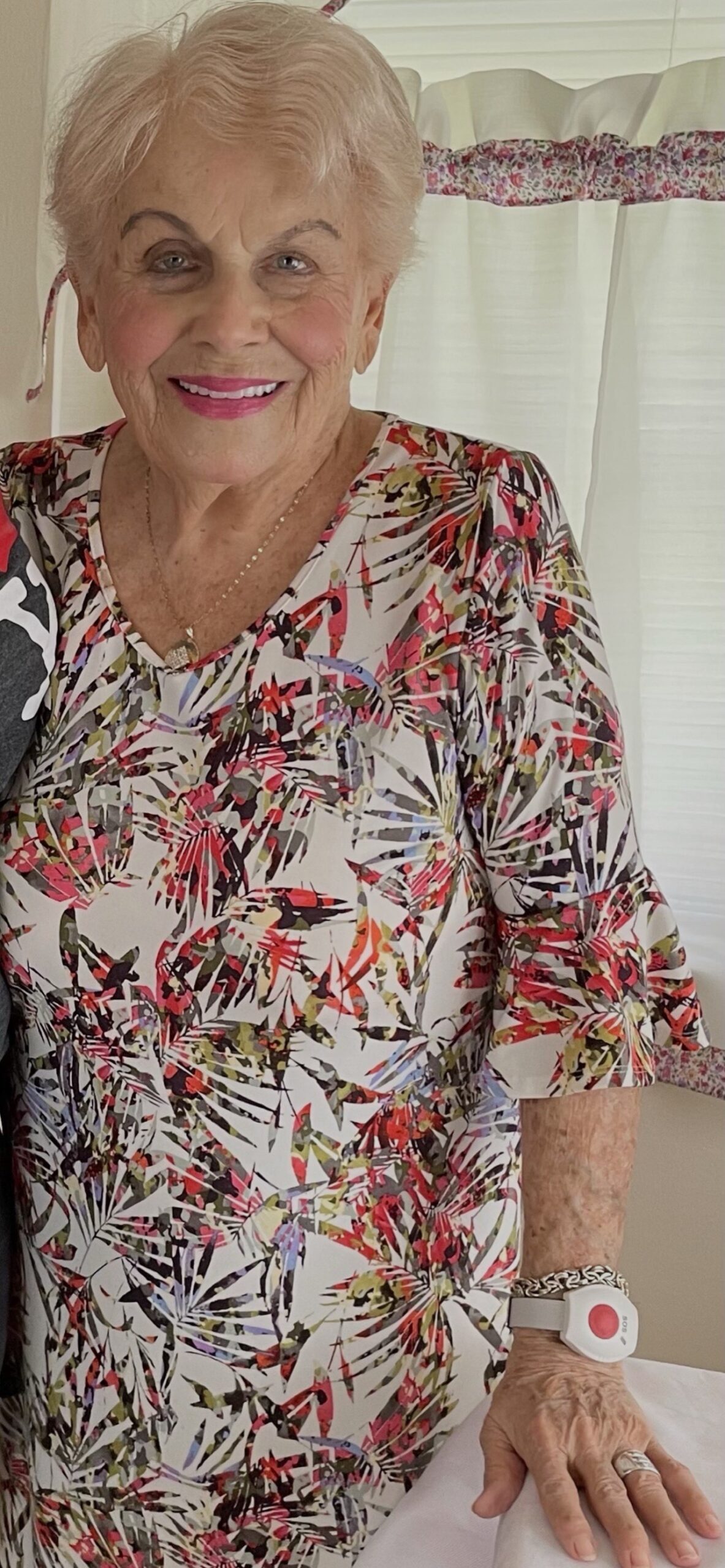 Lucy Battista, a resident of West Palm Beach, Florida and formerly of the Bronx, died on July 3, 2023. She was 98.
Mrs. Battista was born on December 11, 1924 in the Bronx to the late Francesco and Maria (Sicilia) Garofalo. She retired from being a secretary at Albert Einstein College of Medicine over 30 years ago, and moved to Florida with her husband Theodore "Teddy" Battista. He died on September 13, 2010. They were childhood sweethearts, and the family takes comfort in the idea that they are reunited again in heaven.
Lucy was known for being a social butterfly with her outgoing personality and leadership skills. She was always "dressed to the nines" and loved to dance, travel, read and socialize. She belonged to several senior centers where she taught dance classes well into her nineties. She was also a member of The Red Hats Society when she lived in the Bronx.
She is survived by her beloved children Linda Vento, Ted Battista, daughter-in-law Fran Battista and Johnny Battista; grandchildren Melissa Mullahey (and spouse Michael Mullahey), Frank Battista (and wife Marlo Battista), Anthony Battista (and wife Liz Battista); great grandchildren Michael and Stella Mullahey, Nicholas and Angelina Battista, and Antonio Battista. She is also survived by her beloved nieces and nephews (grand and great), cousins and friends whom she cherished and held close to her heart.
Visiting will be Monday from 4-8pm at John Dormi Funeral Home, 1121 Morris Park Avenue, Bronx. Mass of Christian Burial will be Tuesday at 10am at St. Francis Xavier Church, 1703 Lurting Avenue, Bronx. Interment will follow at St. Raymond's Cemetery, 2600 Lafayette Avenue, Bronx.
Share: