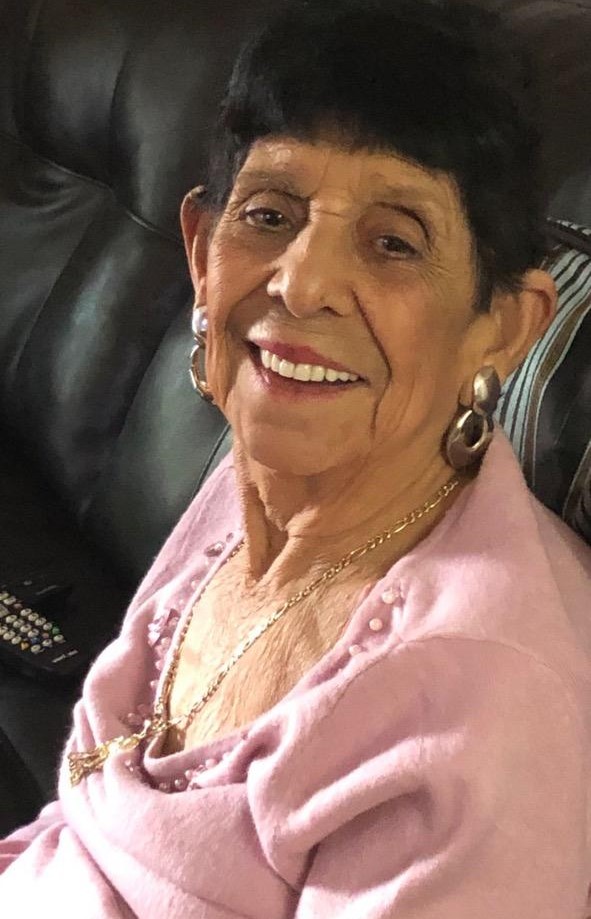 In Loving Memory of Manuela Morales Romero
Affectionately known as Mi Madre Querida, Pookie Chookie, Abuelita Chiquita Bonita, Wita
July 7, 1925 – October 20, 2023
Manuela Morales Romero, a cherished resident of the Bronx, passed away peacefully on Friday, October 20, 2023, surrounded by the love of her family. She graced this world for 98 remarkable years.
Born in the vibrant city of Ponce, Puerto Rico, Manuela lived a life filled with spirit, strength, and joy. She was a beloved mother, cherished by her surviving children Miriam, Carmen, Miguel (Papo), Yolanda (Tata) and Jesus (Jay).
Manuela was a wonderful grandmother, and she held a special place in the hearts of her grandchildren Melissa, Selina, Eric, Peter, Manuel, Julissa, Luis, Chevy, Maria, Gloria, Angie, Brandon, Jeanette, Carrie, and Jesus Jr. Her great-grandchildren, Saint (Juju), Ava, Joshua, Elena, Peter Jr., Nathaniel, Nicholas, Kaena, Kamea and Jesus III were the light of her life.
Manuela's home was a place of magic and her delicious meals brought warmth and comfort to her family The melody of her laughter and the warmth of her smile brightened every room she entered. Music danced in her soul, and her wonderful sense of humor was a source of endless joy.
Manuela's legacy is woven into the fabric of her family. She passed down cherished traditions and, most importantly, through her example, she taught us all how to love, and for that, we are eternally grateful. Manuela's legacy extends far beyond her immediate family. She touched countless lives touching hearts far and wide.
Though our hearts are broken, we find solace in celebrating the matriarch of our family. We take comfort that she departed knowing she was surrounded by boundless love, and now, she has reunited with her parents, siblings, and children in their eternal home.
Manuela Morales Romero will forever be missed but her spirit, light and the love she shared will continue to guide and inspire us.
May she rest in peace.
Visiting will be Wednesday from 4-8pm at Joseph A. Lucchese Funeral Home, 726 Morris Park Avenue, Bronx.  Family and friends wishing to attend the visitation virtually may do so by clicking the following link at any time during visiting hours Morales Visitation  Family and friends will gather at the funeral home Thursday morning at 8:30am with the interment following at St. Raymond's Cemetery, 2600 Lafayette Avenue, Bronx.
Share: