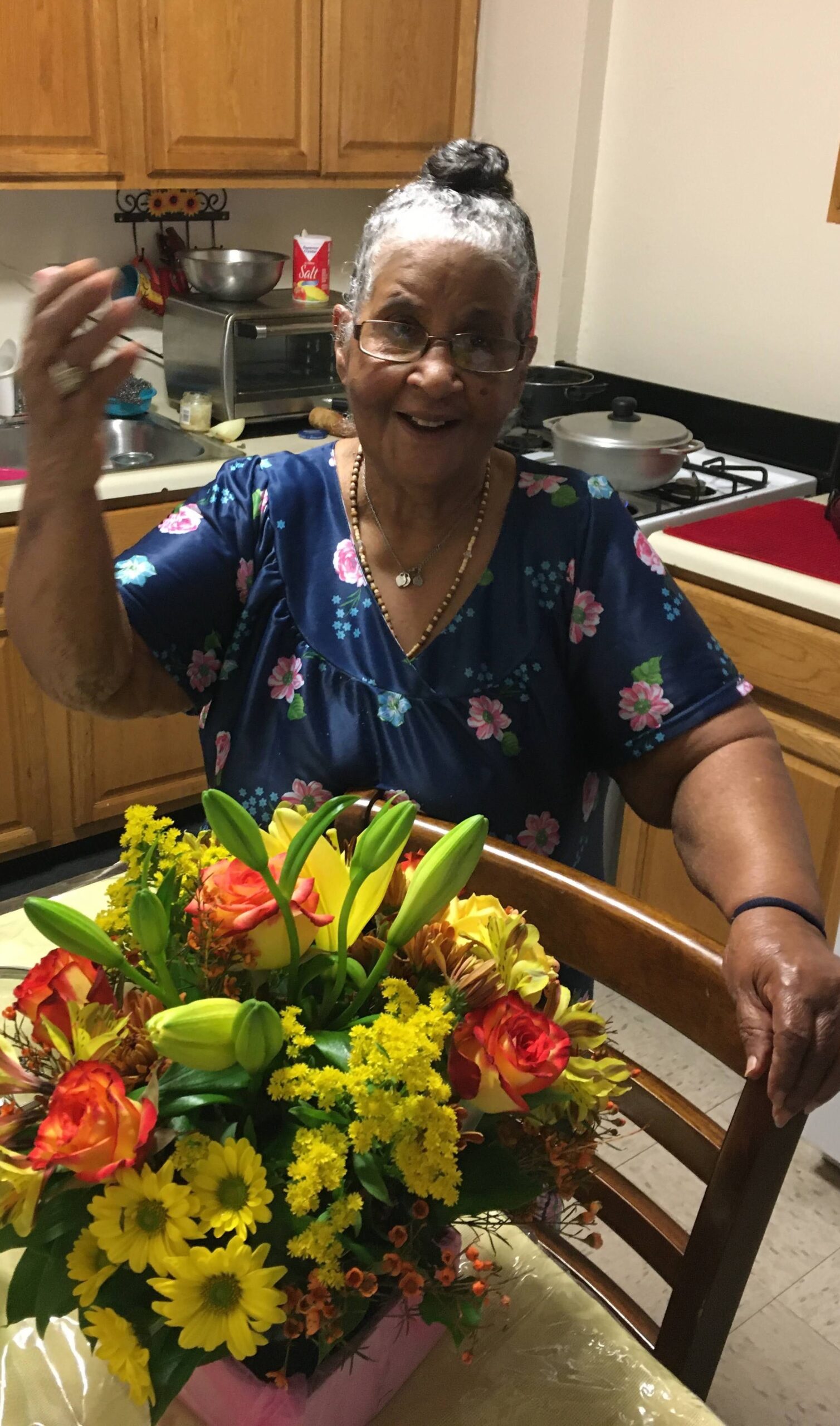 Manuela Ramos De Blanco ( Nena ), 89  departed to our Heavenly Father on March 1, 2022 Beloved daughter, wife, grandmother great- grandmother and great -great grandmother was born in Salcedo, Dominican Republic to the late Rosalina Pichardo and Augusto Ramos.
Manuela is survived by daughter Margarita Epifanía Blanco  and Son Francisco Blanco, and hijo de crianza & grandson Jonathan Jourdain , hija de crianza &  granddaughter Desiree Blanco, Francisco Javier Blanco, Anthony Blanco, Christina Blanco Nathaniel Jourdain, Aisha Blanco, Chun Li Jourdain …. Great Grandkids: Amya Scott, Elijah Scott, Luis Moquete, Sean De la Cruz, Jeremy Jourdain, Najalia Jourdain, Jenna Jourdain, Nathalia Jourdain Mai Le Jourdain; and her brother Silverio.
Manuela was grew in Dominican Republic she had a passion for sewing and church related activities with her family she was kind, loving, warm, and accepted everyone and anyone. She treated everyone with equal amounts of love and compassion. Manuela was a god fearing woman who always prayed for those for her friends,  family, Neighbors, and those she didn't know. She started  as a seamstress working in factories in the early 60s in the Bronx always working to provide for her family and those back home in the
Dominican Republic. Her greatest joys were her family and Neighbors who she would always call and visit she loved each day grateful to god and sing to our father and friends out joy and gratefulness for her life and family but she held a special place in her heart for her grandson Jonathan who ensured she was well taken care of throughout her life and beside her when she departed leaving him well prepared and blessed for his dedication and absolute love and devotion for his grandmother Manuela.
Visiting will be held on Saturday, March 5, 2022 from 3pm to 7pm at Joseph A. Lucchese Funeral Home, 726 Morris Park Avenue, Bronx. Family and friends wishing to attend the visiting virtually may do so by clicking the following link at any time during the visiting hours
Blanco Visitation
Manuela's favorite Bible verse Psalm 23:
The Lord is my shepherd; I shall not want.
2 He maketh me to lie down in green pastures: he leadeth me beside the still waters.
3 He restoreth my soul: he leadeth me in the paths of righteousness for his name's sake.
4 Yea, though I walk through the valley of the shadow of death, I will fear no evil: for thou art with me; thy rod and thy staff they comfort me.
5 Thou preparest a table before me in the presence of mine enemies: thou anointest my head with oil; my cup runneth over.
6 Surely goodness and mercy shall follow me all the days of my life: and I will dwell in the house of the Lord forever.
Share: